Via Reneweconomy:
Victoria has announced a dramatic intervention – and set the stage for an interesting COAG meeting of state energy ministers next month – after announcing a split from national electricity rules in a bid to fast-track urgent grid upgrades and to unlock more large-scale renewables and encourage more big batteries.

Victoria energy minister Lily D'Ambrosio said on Tuesday that the state Labor government had decided to seek amendments to the National Electricity (Victoria) Act 2005 to override the current "complex and outdated" national regulatory regime.

"The existing national energy laws have let us down – they have failed to drive investment in our electricity system or provide a 21st century grid for all Victorians," the minister said.

"These reforms will help keep our energy system resilient as we face hotter summers, longer bushfire seasons, and increasingly unreliable coal-powered generators."

The intervention comes after a dramatic summer which has seen most of the state's solar farms have their output cut in half, another half dozen completed large scale renewable energy projects told that they may not be able to connect until later this year, and others warned they may have to wait years for grid upgrades before beginning construction.

The issues in Victoria, which also affect south-west NSW, are the result of complex and questionable new connection rules, and also the slow pace of grid infrastructure upgrades to address issues which have been flagged for the best part of the decade.

Victoria is clearly frustrated, and has had enough. D'Ambrosio said the changes would be made in close consultation with the Australian Energy Market Operator, and would focus on projects that delivered benefits to consumers, while increasing the state's capacity to import electricity during periods of peak demand.

As a first order of business, the state would ask AEMO to call for expressions of interest to increase the capacity of the Victoria-New South Wales Interconnector, to better allow the two states to share electricity. An EOI will go out, possibly as soon as next week, with one of the potential solution being a big battery on the Victoria side of the connection.

It will be one of a number of projects that Victoria wants fast tracked to alleviate the blockages in the state.

There has already been a commitment to $370 million in network upgrades and extensions recommened for Victoria by AEMO back in mid-2019, an investment in Victoria as critical – and noted it would unlock nearly $670 million in "market benefits".
Victoria is being forced to go it alone because Scotty from Marketing refuses to acknowledge the stark realty that renewbles are now cheaper than coal. That includes both generation and storage as a killer app:

And renewable/storage costs are still falling:


Victoria is quite right to Balkanise the Natioanl Electricity Rules when Scotty from Marketing simply wants to sustain the unsustainable for ill-gotten political gains in the coal-loving state of Queensland.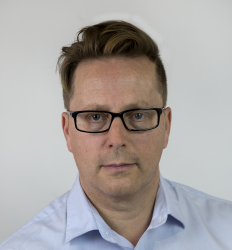 Latest posts by David Llewellyn-Smith
(see all)