Amid all the propaganda claiming that tiny houses are a genuine solution to Australia's housing affordability woes, an honest assessment has been delivered by Dr Laura Crommelin from the UNSW City Futures Research Centre:
"The challenge with housing affordability is not just the cost or size of the [house] itself. The price is [mainly] in the land," Dr Crommelin says. "If it's a [genuine] house, presumably you need some land to put it on, and that has to come from somewhere and be paid for somehow. You don't solve the land problem by replacing a different type of house with a smaller, tiny house."

The researcher also argues that apartments are still likely to be a more economical use of space than a tiny house.

"You can fit more apartments on a piece of land than you could tiny houses," she says…

The researcher also has concerns about the equity issues that come with tiny houses. "If it's made such that a certain segment of the population … that's all they can aspire to; you're essentially saying that they don't deserve normal-sized housing like everyone else. That's a real concern because there's no reason why we couldn't have decent-sized housing for everyone"…

Dr Crommelin says that changing the current investment model of housing would be a more sensible approach and would directly address the housing affordability issue.

"We have built a housing model built around speculative investment, mum and dad investors, and all of that contributes significantly to inflating the housing affordability issue," she says. "We could eliminate the tax breaks that support housing investment so that it might become more affordable to enter the owner-occupier market."
Spot on. Tiny houses are not a genuine housing solution because there is no land ownership attached and they don't address Australia's exorbitant land prices.
Tiny houses are effectively caravans rebranded to sound trendy.
Caravan parks have existed for generations in Australia and have been the prime dumping grounds for the disadvantaged and borderline homeless. Yet now, spruikers are marketing these as a genuine housing solution for Australia's disenfranchised youth.
Instead of marketing gimmicks, Australia needs genuine housing policy solutions that tackle both demand and supply-side distortions. These include:
Curbing tax breaks that encourage property speculation;
Slashing immigration levels;
Removing artificial barriers to residential land supply;
Boosting investment in public housing; and
Making rental tenancy laws more secure.
Policy makers must address these issues before stuffing Aussies into caravans.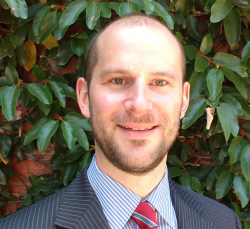 Latest posts by Unconventional Economist
(see all)