CoreLogic has released alarming research showing that there are no affordable houses in either Sydney or Melbourne:
While the median property value provides a useful reference point for the 'typical' home value in an area, buyers on a tight budget might find it more practical to narrow down their property search by examining lower quartile values…

The lower quartile (or the most affordable 25% or properties in a region) provides a better view of the market entry point, while the upper quartile (most expensive 25% of properties) gives an indication about premium values…

Sydney Australia's most expensive housing market has a median house value of $994,300. However the lower quartile house value, at $697,370, provides an entry point to the market that is almost $300,000 lower than the median. In some cases, such as the North Sydney & Hornsby subregion or the Eastern Suburbs, the difference between the median and lower quartile can be more than half a million dollars. Across Sydney's sub-regions, there are three areas with a lower quartile house value below $600,000. These are the Central Coast ($525,590), Outer South West ($564,730) and Outer West & Blue Mountains ($575,890). Additionally, Sydney has the largest inter-quartile range (the difference between the upper and lower quartile) with the upper quartile 126% higher than the lower quartile, implying a significant level of diversity in housing values across the city.

Melbourne With a city-wide median house value of $798,670, Melbourne is Australia's second most expensive capital city housing market (after Sydney). The lower quartile value for Melbourne houses, at $614,330, is $184,300 lower than the median. This provided an easier entry point for budget-constrained buyers. Three sub-regions of Melbourne have a lower quartile house value that is greater than one million dollars (Inner, Inner East and Inner South), and four regions have a lower quartile house value below $600,000: North West ($549,790), South East ($573,590), West ($524,820) and Mornington Peninsula ($580,130)…
The situation will obviously worsen as the 'Big Australia' mass immigration policy doubles the size of Sydney and Melbourne over the next half century, swelling their populations to around 10 million each: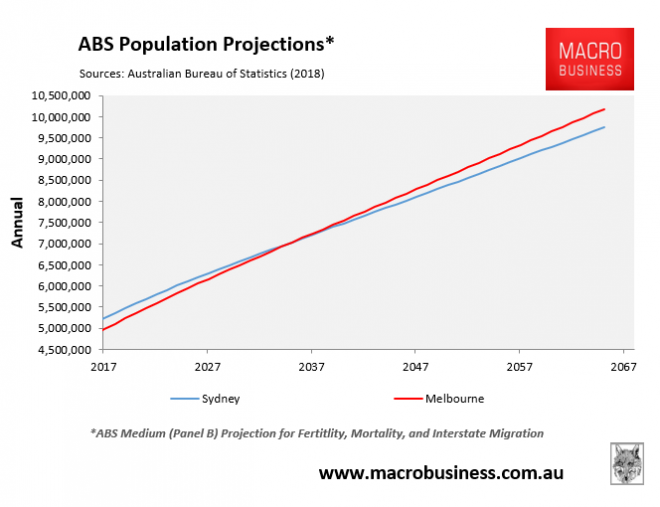 Full report here.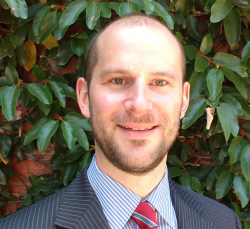 Latest posts by Unconventional Economist
(see all)