Liberal MP, Tim Wilson, believes that Australia's tax system is "broken", and stresses the need for the states to undertake their own tax reforms:
Federal Liberal MP Tim Wilson spoke out to warn people were "losing" from the "broken" and "out-of-date" federal-state tax system…

Mr Wilson, chair of the House of Representatives economics committee, said: "Australia's broken tax system is completely out of alignment with the demands of the 21st century, and every year we don't re-base it gets further out of date.

"Tax reform depends on states reforming their own taxes, particularly property taxes, and taking on responsibility for the revenue they raise and spend, not just buck-passing tax raising to the Commonwealth.

"Tax reform needs to get out of the language of 'efficiency' and toward a moral argument about the equal responsibility to carry the share of society, including across people's life cycle."

"Everyone is losing from our broken tax system. It's preventing new investment for new industries that will grow tax-paying jobs, and the innovation and dynamism we so desperately need."
Nice rhetoric Tim. But how do you propose that the states stop "buck-passing tax raising to the Commonwealth"?
Following World War 2, the states lost the ability to levy income taxes. This has left the Commonwealth collecting 82% of total taxes, the states and territories 15%, and local government just 3%.
Accordingly, the states – which are the primary providers of public services (e.g. public health, education, transport, and law and order) – have been left cash strapped, with expenses that far outweigh their tax revenues, thus leaving them reliant on Commonwealth grants: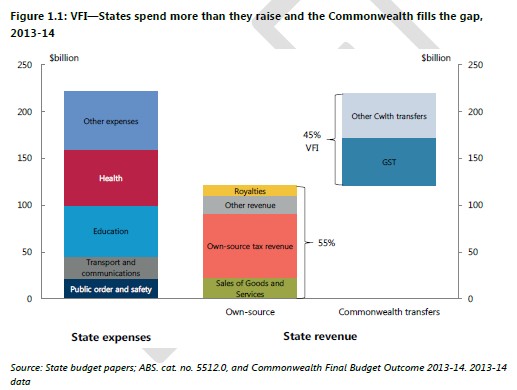 Given that the elimination of inefficient property taxes like stamp duty would confer significant productivity benefits to the economy (see next chart), and that the federal government would benefit from the associated uplift in personal and income tax receipts, it makes sense for the federal government to provide incentive payments to the states to facilitate tax reform, thus allowing them to share in the revenue uplift that would arise from the associated higher economy-wide productivity. This is how cooperative federalism should work.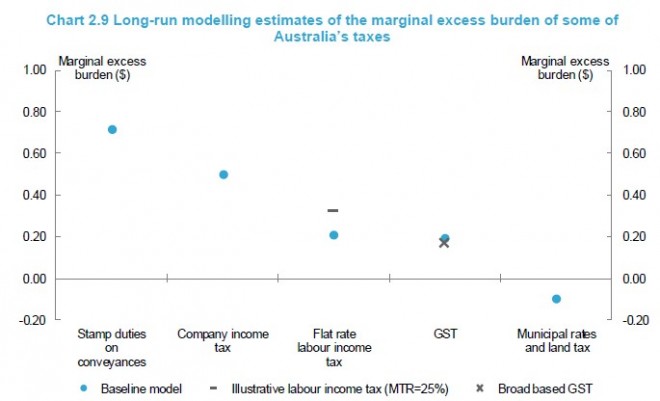 Simply lambasting the cash-strapped states for maintaining inefficient taxes like stamp duties is not the answer and will ensure that tax reform remains off limits.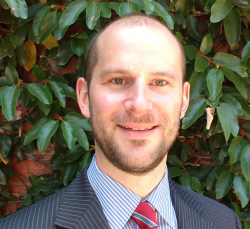 Latest posts by Leith van Onselen
(see all)