I have noted repeatedly that one of the key reasons why Australia's high population growth (immigration) is lowering the living standards of existing residents is because of the strain that it places on infrastructure, which inevitably leads to more congestion on roads, public transport, as well as more expensive housing.
Basic math (and common-sense) suggests that if you double the nation's population, you need to at least double the stock of infrastructure to ensure that living standards are not eroded (other things equal).
In practice, however, the solution is not that simple. In already built-up cities like Sydney and Melbourne, which are also the major magnets for migrants, the cost of retrofitting new infrastructure to accommodate greater population densities is prohibitively expensive because of the need for land buy-backs, tunnelling, as well as disruptions to existing infrastructure.
The latest example of these escalating costs comes from Sydney's Metro train line through the city to the south-west, which was originally predicted to cost between $11.5 and $12.5 billion but may now blow out to $16.8 billion:
In Question Time today, the Opposition sought to clarify if the project had blown out from between $11.5-$12.5 billion to $16.8 billion — a price jump the Government did not deny.

"Do major projects have challenges? Of course they do," Premier Gladys Berejiklian said.

"When it comes to a major infrastructure project, we always keep the community advised every step of the way"…

Treasurer Dominic Perrottet also would not be drawn on whether the project would be millions more than planned.

"Whether it's the North West Metro [or] the South West Metro … these projects aren't being built for the sake of it, [they] will make a huge difference to people's lives, so they can get home to their families faster.

"We've seen that in north-west Sydney, we'll soon see that in south-west Sydney"…

Any major blow-out in its cost of the Metro will have serious ramifications for the NSW Government's ambitious $93 billion infrastructure program.
This latest cost blowout follows the bungled Sydney Light Rail Project which, after lengthy delays, was delivered way over budget and received widespread condemnation from transport experts and the Auditor-General.
If the New South Wales Government cannot deliver these projects on Budget, what hope is there that the other $80 billion of projects will be delivered?
Prepare for billions of dollars of cost blowouts as Sydney tries in vain to keep pace with the population ponzi.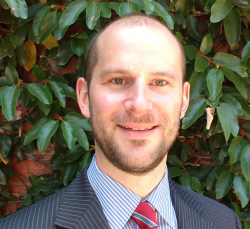 Latest posts by Unconventional Economist
(see all)