And he's stupid enough to listen:
S&P Global Ratings said today that although the effects of the ongoing novel coronavirus (COVID-19) outbreak will stymie economic growth in Australia (AAA/Stable/A-1+), they are unlikely to negatively affect the sovereign rating.

The outbreak comes soon after several major natural disasters in Australia, including bushfires and floods, the combined effect of which could weaken some fiscal metrics. However, we still expect the general government budget, which includes the consolidated Commonwealth and subnational governments, to remain a key credit strength. This expectation underpins our 'AAA' ratings on Australia and is key to the stable outlook.

We forecast that the outbreak will trim 50 basis points (bps) from Australia's real GDP growth in 2020, which means calendar-year growth should be around 1.7%. We also expect a hit to global GDP growth of 30 bps, with the largest impact in East Asia.

By itself, a short and temporary delay in balancing the general government budget is unlikely to strain Australia's creditworthiness. We believe the Australian government remains committed to medium-term fiscal discipline. If, however, the virus cannot be contained as we expect or if other unforeseen events emerge within the next few months, then the economic impact could escalate, with more severe credit implications, particularly in relation to Australia's fiscal position.

While uncertainty remains high over the rate of spread and timing of the peak, modeling by academics with expertise in epidemiology indicates a likely range for the peak between late February and June. For the purpose of assessing economic and credit implications, we assume the outbreak will be contained in March, consistent with our recent report published Feb. 7, 2020. This should allow government-imposed travel and other restrictions to be unwound by mid-Q2 of 2020. In the interim, the effect on the Australian economy will depend on factors such as the policy response by the government and central bank. The outbreak will further curb consumer sentiment and business confidence after the bushfires of the past few months, with likely second-order effects on taxation revenues.

The coronavirus outbreak is hitting China's economy hard. We have revised down our forecast for Chinese GDP growth to 5.0% in 2020 from 5.7% previously. We expect a rebound in Chinese growth to an above-trend 6.4% in 2021 as lost ground is made up. The near-term hit to trade-exposed industries is likely to be significant. We believe the export industries most affected in Australia will include natural resources, food and beverage production, tourism, and education. Media reports indicate that the state-owned China National Offshore Oil Corporation has declared force majeure on certain contracts for liquefied natural gas, which could indirectly affect suppliers in Queensland and on the North West Shelf. Several Australian companies have reported supply chain disruptions from factory closures in mainland China. The Australian currency recently weakened to its lowest level against the U.S. dollar in 11 years, which could provide near-term relief to exporters.

A sharp drop in China's international travel, compounded by travel restrictions enacted by the Australian government on Feb. 1, 2020, will weigh on Australia's tourism and education industries. China is the largest source country for short-term visitor arrivals in Australia, accounting for 15% of inbound tourists in 2019, and these visitors are among the highest spending on a per capita basis. There are more than 200,000 Chinese students studying in Australia, mostly at tertiary level, and many will be unable to attend class when the summer break ends in the coming weeks. This could hurt Australia's lucrative education export sector.
In the age of quantitative easing, this is entirely rubbish. Any downgrade will have zero impact on yields. Shame Canberra hasn't noticed.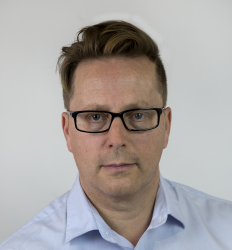 Latest posts by David Llewellyn-Smith
(see all)