Via The Guardian:
Australia's bushfire crisis has caused a spike in concern about the environment, a hit to the popularity of the Coalition and Scott Morrison and a drop in support for new coalmines, even among Coalition voters.

Those are the conclusions of a poll of 3,249 Australians conducted by the Australian National University's Centre for Social Research and Methods, which found a "significant and substantial decline" in the Coalition's vote from 40% in October 2019 to 35% in January.

The poll, released on Tuesday, confirms the results of the Newspoll and Guardian Essential poll that a horror summer – in which Morrison chose to holiday in Hawaii during the extended bushfire crisis that claimed at least 33 lives and more than 2,000 homes – has significantly impacted his popularity.

The lead researcher, professor Nicolas Biddle, said the ANU poll showed "quite strong disapproval" of the federal government's handling of bushfires and "in particular" with Morrison's performance.

In a rating of confidence in party leaders, Morrison scored an average of 3.92 out of 10, a net negative score and a slump since he rated 5.25 in June 2019. Labor leader Anthony Albanese recorded a "small but significant increase" from 4.87 in June 2019 to 5.04.

Confidence in the federal government also declined, with only 27% of respondents reporting they were "confident" or "very confident" in it, down 10.9% since October.

"This is one of the largest declines in confidence I have seen in such a short period of time," Biddle said.

State governments enjoyed support from 40.4% of respondents.
The Morrison Government often does things contrary to its own interest. But I still think that the legacy above will prevent it from opening up to China on COVID-19 too fast.
At least, I hope…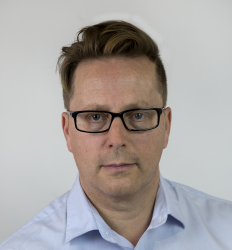 Latest posts by David Llewellyn-Smith
(see all)