See the latest Australian dollar analysis here:
At The Australian comes the reality:
Scott Morrison is caught between an immovable object and an irresistible force.

The business community has escalated its demand for net zero carbon emissions by 2050 but the National Party rules out any such leap for the Morrison government.

The logic of the huge 2050 transition is a carbon price. The Business Council of Australia 2020 Scoping Paper supports "a market-based carbon price" as the best mechanism — but the Prime Minister would sign his political death warrant by going for a carbon price.
And the unreality rebranded as reality:
Scott Morrison is expected to adopt a technology investment target to avoid Australia signing up to an internationally imposed requirement for net zero emissions by 2050, with the new ­climate change plan to be presented at this year's UN summit in Glasgow.

The move comes as the peak business lobby says at least $22bn of investment in new technology every year and a doubling of current renewable energy generation capacity within the next 20 years are needed to meet a net zero emissions target by 2050.

The Australian understands the Morrison government will argue at the November Glasgow summit that its technology investment target is the best way to meet the net zero goal that countries signed up to in the 2015 Paris Agreement.
Then just sign it and make yourself accountable. Don't give us another bumper sticker.
Here's what is going to happen instead. There will be a coal-sponsored putsch in the Nats that lifts Barnaby Joyce and Matt Canavan to the leadership. We will see public money wasted on a token coal power plant in QLD. States will still persist with their more expensive than necessary rollout of renewables, rendering the new coal power station an absurd relic that is holding up power prices.
Labor will support all of this, chasing QLD votes.
The world will adopt the zero net emissions target without Australia and in the not too distant future, large trading partners will impose a carbon price on us in the form of punative carbon tarrif.
As which point the Nats will cry "nobody saw that coming" and "damn the foreigners, coal is an Australians right!".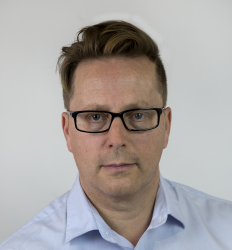 Latest posts by David Llewellyn-Smith
(see all)