The federal government will change the visa rules for working holidaymakers to allow backpackers to help with the bushfire recovery effort. The changes will allow backpackers to keep working for the same employer for up to a year, compared with six months at present. More than 209,000 working holiday visas were lodged in 2018-19:
Working holidaymakers will be able to claim volunteering as "specific work" towards securing second and third-year visas in a bid to encourage backpackers to move into 45 declared disaster zones across seven states and territories.

With more than 209,000 working holiday visas lodged in 2018-19, the government has acted on the visa changes following recommendations from the National Bushfire Recovery Agency to help stimulate struggling regional economies impacted by fires.

The new visa policy will allow backpackers working in bushfire zones to remain with the same ­employer for one year, up from six months. The definition of "specific work" has also been revised to ­ensure construction work in disaster areas is covered…

In order to be eligible for a ­second-year working holiday visa, backpackers must prove three months, or 88 days, of work. For a third-year visa, they must show an extra six months of work during their second year in Australia…
This is a clever move politically. After all, who is going to criticise policies aimed at helping our fire ravaged communities?
That said, we should not lose sight of the fact that Australia's working holiday maker program has been systemically exploited.
Recall the abundant evidence.
In 2016, the Fair Work Ombudsman completed an inquiry into Australia's backpacker visa scheme, which found that "many backpackers are being subjected to underpayment or non-payment, unlawful deductions, sexual harassment, unsafe working conditions and other forms of exploitation".
The Senate report, entitled A National Disgrace: The Exploitation of Temporary Work Visa Holders, documented widespread abuse of Australia's Working Holiday Maker visa program, which was "consistently reported to suffer widespread exploitation in the Australian workforce".
The 2017 National Temporary Migrant Work Survey found that one in every seven temporary migrant fruit and vegetable pickers were paid $5 an hour or less, and a third $10 an hour or less.
In 2018, a group of academics jointly penned an article in Fairfax claiming that exploitation of temporary migrant farm workers is rife:
Australia already has more backpackers, and relies more strongly on them for horticultural work, than any country…

Unlike agricultural visas in New Zealand, Canada and the United States, and unlike Australia's own Pacific seasonal worker program, there is no pre-approval of employers. Nor is there systematic ongoing regulation to ensure compliance with workplace laws…

Story after story after story have exposed exploitation on farms…
Finally, more "systemic exploitation" of migrant workers on Australia's farms was exposed last year and this year.
This expansion of backpacker visas obviously opens the door for further exploitation.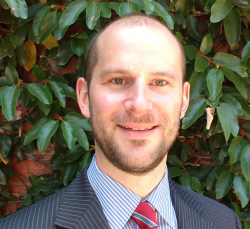 Latest posts by Leith van Onselen
(see all)