Via ZH:
Yes, in the sixth edition of its diagnostic criteria released Wednesday for covid-19, the National Health Commission has undone what it did just one week earlier, and has eliminated the distinction between how cases would be classified in Hubei province and other regions. Cases will now be reported under two categories: "suspected cases" and "confirmed cases," the document said.

As such, moving forward, and as was the case prior to Feb 13, cases will only be described as "confirmed" if they stem from a positive result in a nucleic acid test, not if they are clinically diagnosed by physicians.

What this means is that, in its scramble to "confirm" that it has regained control over the Coronavirus, China's National Health Commission may report – as soon as this evening – the first official drop in new cases since the pandemic started. Why does this matter? Because that is now the catalyst everyone is waiting for to pounce and declare that the epidemic is effectively over, even if of course isn't. But since for China it is no longer an option to not have people go to work, the Chinese Communist Party will take its chances with another major breakout in coronavirus, or rather pneumonia, which is how all the thousands of new "mystery" deaths will be tagged by the friendly Chinese coroner, who will be instructed to never use the word coronavirus again and instead attributed covid-19 fatalities to far more mundane causes such as pneumonia, and ordinary flu.

The real question, of course, is just how bad is the situation on the ground if Beijing is now willing to openly force people into situations which have a high probability of a fatal outcome. The bigger question, however, is how many people will actually believe Beijing that the pandemic is now on its way out and actually do as Beijing demands, because if enough of China's 1.4 billion decide they have had enough of being lied to and sacrificed for the "greater supply chain good", then things in China can turn very ugly, fast.
If you can read Mandarin, here is the original document.
As chaos overtakes the CCP's coronavrius propaganda effort, Canberra is set to keep the border shut, reports a horrified Domain:
Australia is expected to extend its China travel ban for another week amid ongoing fears over the spread of the coronavirus, locking out hundreds of thousands of students and tourists from entering the country.

The move, which will be debated by cabinet's national security committee on Thursday or Friday, is set to compound the economic impact of the virus and frustrate the Chinese government as it looks to bring the fall-out from the virus under control.

The extension is expected to last another week from Saturday, taking the time of the travel ban out to a month and preventing all non-Australian residents travelling from China from entering the country until February 29.
With virus outbreaks still doubling every five days across North Asia, the question is, should we be adding to the ban?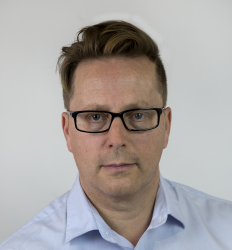 Latest posts by David Llewellyn-Smith
(see all)