While a lot of Australians fear retirement, they don't appear to mind the reality, according to the latest NAB wellbeing index:
Not having enough money to finance retirement remains the top cause of financial anxiety for Australians, but the concern greatly diminishes once people retire, National Australia Bank's latest wellbeing survey shows…

But NAB's survey – which covers 2000 people across different incomes, ages and locations – shows that when people get to retirement, they become less concerned about funding it.

People aged over 65 assigned a score of just 32 out of 100 for the issue.

"The challenge we find is that most people when asked 'how much do you need to retire?' they say, 'more than $1 million'," Mr Pearson said.

"But when they actually end up retiring they only have about $600,000 and they say they can get by on $600,000. We think people could be overestimating how much they will need…

People over 65 are also enjoying a greater level of wellbeing than any other age category.

The over-65s cohort was also the only age group to report higher levels of wellbeing during the quarter.

"Over 65s enjoyed much higher wellbeing across all components of the Wellbeing Index, and were significantly less anxious than any other age group," Mr Pearson said.
These findings are supported by The Grattan Institute, which shows that Australians struggle more in working life than they do in retirement: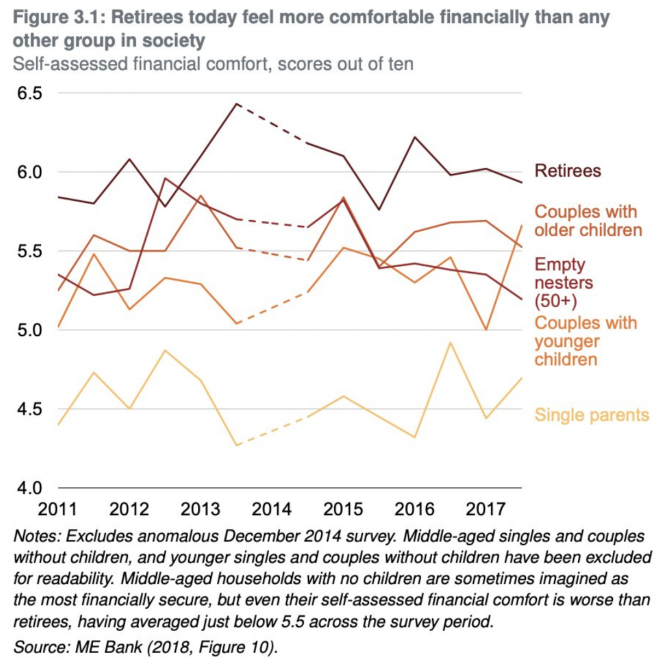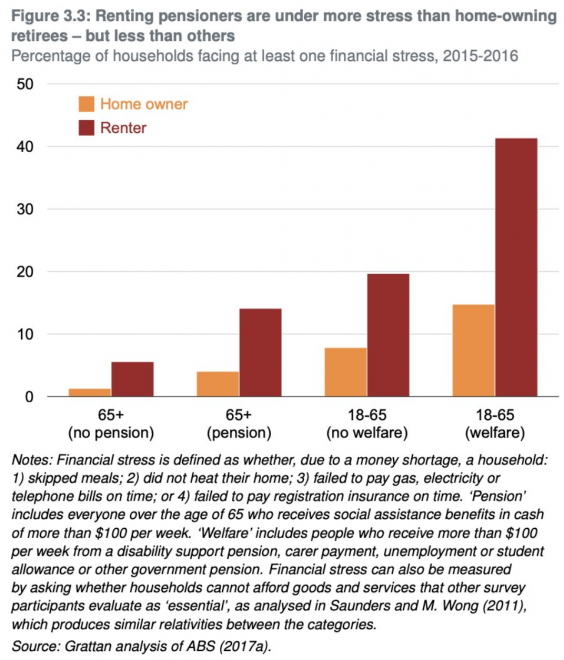 This is more reason not to raise the superannuation guarantee, since it would lower take-home pay over one's working life.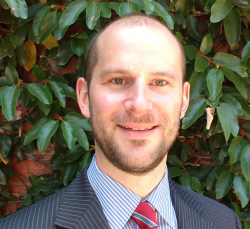 Latest posts by Leith van Onselen
(see all)