The Australian Payroll Association has challenged the view that wage theft is endemic across the Australian economy. It has conducted 39 audits of company pay processes in the last 18 months and found evidence of staff being overpaid in 27 instances:
The APA's review found overpayments, involving employers with between 200 and 25,000 staff, ranged from minor superannuation errors to multi-million payments over several years as a result of incorrect interpretations of awards or agreements.

APA chief executive Tracy Angwin said the organisation recently had finished a compliance audit of a major health care employer which was concerned it had underpaid its 6000 employees.

"We didn't find any underpayments but we found millions of dollars in overpayments," she said.

The APA's review of its 39 audits only calculated occurrences of overpayments rather than the total dollar amount and also found underpayments alongside some of the 27 cases of overpayments…

She said the reason for the overpayments were the same as the underpayments – misinterpretation of industrial instruments and part-timers and casuals adding complexity to payroll.
However, Martijn Boersma – a lecturer in the management department at the University of Technology Sydney Business School – has slammed this view.
Boersma cites PwC data estimating that Australian workers are underpaid $1.35 billion each year, with 13% of the workforce impacted. In certain sectors, the figure increases to 21% of workers.
Boersma claims that companies that have been found to have underpaid staff are tending to blame the award system for the problem, contending that it is overly complicated. Employers and employer groups say that the system needs to be simplified, but what they really want is to reduce the role of governments and unions in wage determination:
Based on data from the Fair Work Ombudsman, PricewaterhouseCoopers estimates Australian workers are underpaid $1.35 billion each year, affecting 13 per cent of the total workforce. In high risk sectors 21 per cent of the workforce is affected.

That means that overall, one in seven workers are not getting their wages, penalty rates, superannuation, overtime, and entitlements such as sick or annual leave paid correctly.

In high risk sectors this happens to about one in five workers…

If giving an insincere apology isn't bad enough, employers and industry bodies have turned the rolling wage theft scandal into an opportunity to lobby for industrial relations reforms…

I've seen conservative columnists point to New Zealand as a shining example, where a conservative government abolished the award system in 1991.

Sixty-nine per cent of workers in New Zealand are on individual contracts. They have become the norm, and in reality, these contracts can be imposed by employers without negotiation.

Figures show that collective agreements in the private sector declined from 48 to 9 per cent, while private sector union membership declined from 43 to 10 per cent.

The wage share of national income in New Zealand declined to post-war lows in the 2000s. In short, the "simplification" of the industrial relations system in New Zealand has been severely detrimental for workers…

When employers, industry bodies and conservative politicians talk about "simplification", what they really want is to reduce the role of government and unions in wage setting…

Australia's industrial relations system is broken, but not in the way that employers, industry groups and the Coalition would like you to believe.

The penalty that Calombaris received for underpaying his workers $7.8 million was limited to $200,000. In contrast, the Communications, Electrical and Plumbing Union was given a $445,000 fine for failing to lodge paperwork.
Meanwhile, cleaning and catering company Spotless Group is the latest in a long line of major employers to reveal that it has underpaid thousands of staff millions of dollars over a number of years:
Parent company Downer has disclosed the cleaning and catering subsidiary had set aside just under $4 million in backpay as part of an ongoing, six-year review into underpayments across its workforce.

To date, Spotless has paid out $2 million to almost 2000 current and former employees plus an additional $1.5 million in superannuation, interest and pay-as-you-go tax.

The company's financial report said that "as the review is only part complete, it is not possible to reliably determine what other instances or quantum of any other underpayments may exist".
I always find it strange when large corporations claim that the award system is overly complex, yet they have no issues in navigating the even more complex tax laws so that they can pay the minimum, or worse, no corporate tax.
Think about it. These large companies have accountancy departments that organise and administer their finances in the complex world of international money flows to minimise taxation, utilise tax havens, structure complex deferred losses, etc. But they can't work out how to use a computer program that allows their local managers to type in how many hours a worker worked at what rate?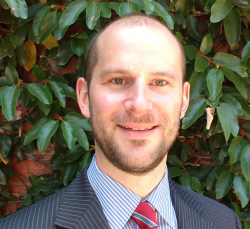 Latest posts by Leith van Onselen
(see all)