Via the AFR comes the whinging specufestor:
"If I invest now, even with mortgage rates at around 4 per cent, my returns will be lower, because prices have gone up so much and rents have stayed down.

"It's also more difficult for me to borrow because the banks were more strict with their loan assessments and it's taking longer to get approved.

…"In the absence of a big increase in interest from investors, the price gains might slow down," said Shane Oliver, chief economist with AMP.

"Price growth in Sydney and Melbourne has certainly slowed down and that could be reflective of the fact that pick up in a owner-occupied demand can help push the market only so far, but eventually unless you get investor demand kicking in strongly as well, then the momentum starts to slow down a bit."
Oh yes. Without investor's rehypothecating their equity, the market will stall. It is far too over-priced for FHBs to drive.
All modern propery price booms have been driven by investors.
From this we can conclude a number of things:
Sydney prices will stall in due course.
Melbourne will follow.
Expect the specufestor whinge to rise to the heavens to loosen mortgage standards.
Expect the ScoMo government to pressure APRA to do just that.
Will it all come in time? I doubt it:
The coronavirus shock is building by the day.
As it takes down bulk commodity prices, Australia's income woes will deepen.
Without income growth there will be no rental growth.
And this doesn't even account for such impacts as a collapsed Chinese bid and rising unemployment.
The property boom is odds-on to fizzle later this year.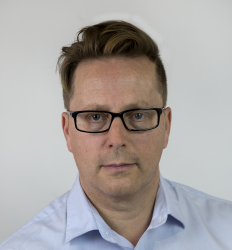 Latest posts by David Llewellyn-Smith
(see all)