A LinkedIn survey has found that 44% of baby-boomers consider that their job applications are being rejected largely due to their age:
…a new report adds to the mounting evidence of an Australian ageism crisis.

Conducted by professional networking site, LinkedIn, the survey of 1025 Australians revealed just under one in two baby boomers (44 per cent) believe their age is the main reason for employers rejecting their job applications…

Indeed APAC economist Callam Pickering said such stigmatisation spelled bad news for the entire workforce…

Australia's Human Rights Commission found in a 2015 survey that 27 per cent of older Australians had faced workplace discrimination – often during the hiring process.

A third of that group consequently went into early retirement…

LinkedIn's survey comes just months after Mr Frydenberg offended large swathes of older Australians by saying they must learn new skills and delay retirement as Australia's ageing population was putting pressure on the budget…
Making older Australians work longer, as suggested by Josh Frydenberg, would obviously boost the supply of labour, thereby displacing younger workers and pushing down wages. There simply aren't enough jobs to soak up extra workers.
The bigger problem is that Australia's mass immigration program is displacing both younger and older workers alike. That is, by allowing employers to pluck cheap migrant workers en masse, they are discouraged from both hiring and training local workers.
The data is unambiguous. According to recent research from Professor Peter McDonald from Melbourne University, migrants took 83% of jobs created between 2011 and 2016:
From July 2011 to July 2016, employment in Australia increased by 738,800. Immigrants accounted for 613,400 of the total increase…

Migration has had a very large effect on the age structure of employment with most new immigrant workers (595,300) being under 55 years.
Australia will never achieve 'full employment' or solid wage growth while it continues to import migrant workers in bulk. And older Australians will continue to get overlooked for jobs in favour of cheaper, younger migrants.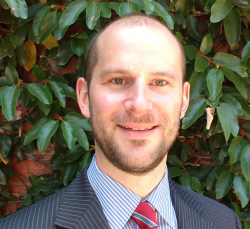 Latest posts by Leith van Onselen
(see all)