A fortnight ago, we reported that the NSW Government is attempting to block developers from running for local councils, however, the motion was blocked by Prime Minister Scott Morrison's representative, Alex Hawke.
Now, the NSW Labor Opposition is attempting to wedge the Liberals by introducing legislation to ban property developers and real estate agents from serving as councillors:
It will be Labor's second attempt in three years at pursuing such a ban, after the government voted down a similar bill in the upper house in May 2017.

Labor's push is designed to capitalise on a stalemate within the Liberals, after the party's state executive, its key governing body, last month voted down a motion to ban developers from seeking preselection for the September local government elections.

Federal minister Alex Hawke, who is the Prime Minister's representative on state executive and a powerbroker in the party's centre right faction, opposed the proposal at the meeting on January 31.

A source on state executive, who revealed details of the meeting on the condition of anonymity, said Mr Hawke spoke against the motion "at least a dozen times"…

The meeting exposed a factional divide on the issue, with the party's moderate and right factions backing the proposal. But it needed 90 per cent support to succeed and was blocked by Mr Hawke's centre-right group…

"There is a view held in the community that property developers holding office in local government poses an obvious risk as they could influence planning decisions which may have direct relevance to their business dealings, or those of colleagues and family," the motion said.
Recently we learned that political donations from the property industry favour the Coalition about eight to one, according to Australian Electoral Commission figures.
We also know that Prime Minister Scott Morrison worked for six years as a research manager for the Property Council of Australia.
We know where the Morrison Government's allegiances lie. He will do everything he can to block this motion.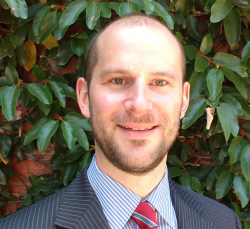 Latest posts by Unconventional Economist
(see all)