It should come as no surprise that property industry donations favour the Coalition about eight to one, according to Australian Electoral Commission figures:
The Australian property industry, including billionaires Harry Triguboff and Frank Lowy and development groups, has overwhelmingly supported the Coalition and other conservative groups, with a total of $6,512,572 in political donations pouring into their pockets in the past financial year.

Labor and progressive outfit GetUp fared much worse, according to a new analysis of Australian Electoral Commission donations data for 2018-19, which includes the lead-up to the last federal election in May. These groups attracted only $823,902 over the same period, which is just more than an eighth of their opponents' haul.

The Coalition received $6,371,572, with $141,000 going to the conservative "anti-GetUp" Advance Australia, Cory Bernadi's Australian Conservatives, Australian Christians and the Christian Democratic Party…
This makes sense given the Coalition's staunch opposition to negative gearing and capital gains tax reforms, its opposition to construction unions, and its first home buyer subsidies.
Prime Minister Scott Morrison is also an ex-Manager at the Property Council, thus has strong links to the property industry.
In short, the Coalition's policies are geared towards driving property prices higher – a fact explicitly acknowledged by Scott Morrison prior to last year's Federal Election:
"We want to see more first-home buyers in the market, absolutely, and we don't want to see people's house prices go down" – Prime Minister Scott Morrison, 13 May 2019.
Money talks.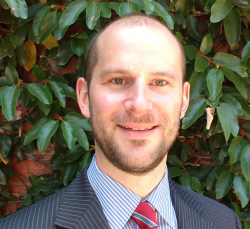 Latest posts by Unconventional Economist
(see all)