Via USA:
United Airlines late Wednesday joined American and Delta in suspending flights to China and Hong Kong into late April as the coronavirus crisis continues to hurt demand.

The Chicago-based airline, which offered about 12 daily flights to the region before the outbreak began, said its flights to Hong Kong and Shanghai, Beijing and Chengdu, China, won't return until April 25.

Previously, United had suspended Hong Kong flights through Feb. 20 and flights to  Shanghai, Beijing and Chengdu until March 28.

American Airlines on Tuesday said it won't resume flights to mainland China and Hong Kong until late April, a month or two longer than previous plans depending on the route.
How will Australia resume flights with these precedents? Especially so as the CCP has admitted lying so fulsomely about the degree of the outbreak. We won't for now, via The Australian:
The 14-day travel day ban on those entering from China is likely to be extended with the National Security Committee of cabinet meeting this afternoon to assess the situation following a spike in fatalities in China.

The Australian understands that the NSC is due to meet this afternoon and is expected to extend the travel ban further. Scott Morrison said on Thursday morning that any decision would be made on "the best possible medical advice."

"The national security committee (of cabinet) is continuing to meet on these issues," he said.

"The current ban extends to this weekend and we will be considering these issues on the best medical advice."
If the US example is followed here, it means no tourists or students until at least May. Another 10 weeks. It also renders Q2 buggered.
This alone slams education, tourism, retail, the construction pipeline and high end property.
It clearly threatens two negative quarters of growth and an unemployment spike.
Just sayin'.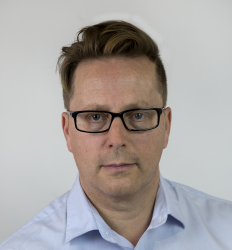 Latest posts by David Llewellyn-Smith
(see all)