Perhaps it's time to bet on inflation, via Domain:
Interest rates could remain low for "decades", the Reserve Bank governor has signalled while warning Australians may be starting on a fresh binge of mortgage debt that could expose one of the nation's biggest economic vulnerabilities.

Amid continuing signs the retail sector is struggling, Philip Lowe admitted there were already signs of a "cross-over" between Australians using last year's interest rate cuts to get their finances in order and people borrowing more to get into the property market.Australia already paying economic price of climate change: RB

He said both governments and private firms had to understand that very cheap money would be the economic norm for a long time.

"It's quite likely we're going to be in this world of low interest rates for years, perhaps decades, because it's driven by structural factors in the global economy," he said.2:07

"Last year, lower interest rates I think did help people repair their balance sheets," he said. "Perhaps we're moving to a cross-over point where the lower level of interest rates are encouraging people to borrow yet even more which could create a vulnerability down the track.

"We've made choices which give us structurally high housing prices and structurally high levels of debt relative to our income. That's what we've done and it's created a vulnerability because we've got a lot of debt on our balance sheets relative to income."
When the world's slowest central bank comes to the deflation party perhaps it's time to leave.
There is a chance inflation will finally come soon. If Bernie  Sanders is elected and ushers in the MMT revolution it will be.
That's why creditors hate him so much and why you should love him (if you're in debt, anyways).
It will be one of the great ironies if just as the RBA cuts to zero and launches QE that MMT takes off everywhere else.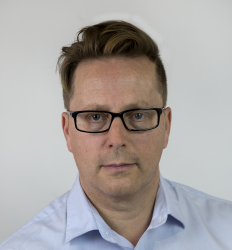 Latest posts by David Llewellyn-Smith
(see all)