We are all racist according to the Australian Labor Party:
The coronavirus outbreak has refocused attention on racist attitudes in Australia and the federal opposition and experts are renewing calls for fresh anti-racism measures as a result.

The federal opposition has again called for a new national anti-racism campaign, following the rise in race-based attacks as a result of the coronavirus outbreak…

Labor's multicultural affairs spokesperson Andrew Giles fronted a social cohesion conference in western Sydney's Parramatta to make his call for action.

"There is a creeping normalisation of hate and racism in Australia," he said.

"It's time for a new national anti-racism campaign.

"If we fail to take action now, we may end up with more racism, more violence and a country that no longer resembles what we love most about Australia"…

There are concerns racism against Chinese-Australians has risen alongside the coronavirus outbreak despite rejections of this behaviour by politicians and health officials.

Labor's Andrew Giles travelled to the east Melbourne suburb of Box Hill last week, well known for its high concentration of people of Chinese-Australian heritage.

He said some businesses had experienced a 70 per cent drop: "no doubt because of fear and misinformation about the coronavirus."
I live in Melbourne's East. I visit Chadstone Shopping Centre and The Glen frequently. I can tell you first hand that it is Asian-Australians staying away, not the so-called 'racist' 'whites'. Terms which I would rather not use at all. Asian-Australians are also the ones wearing the face masks in public.
An acquaintance living in Box Hill also commented last week on Facebook that the Chinese had abandoned Box Hill Central and that it resembled a ghost town.
It's also the case that China itself remains largely shut. Likewise, if individual Australians wish to be cautious about COVID-19 then they do not deserve to be labelled racist or anything else.
Of course there will be isolated individual cases of racism and they deserve a put down. But extrapolating that to everyone and everything as racist or xenophobic only dimimshes the meaning and impact and the terms. People lose interest and switch-off.
Instead of focusing on identity politics and attempting to play us off against each other, the ALP should represent its working-class base and develop policies that improve living standards.
Otherwise, the ALP will remain in the political wilderness.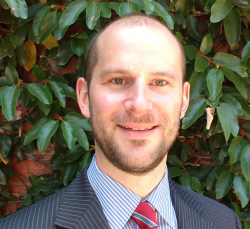 Latest posts by Leith van Onselen
(see all)