While Recessionberg fiddles. From Chirs Joye:
Wow! Labor will push a legislative amendment in Parliament to shut down a loophole that allows fund managers to pay commissions to stockbrokers and financial advisers for selling newly-floated listed investment funds. Shadow cabinet has agreed to the plan by Labor's financial services spokesman Stephen Jones, who is ramping up pressure on the government to immediately act in the middle of a Treasury consultation on the controversial debate… Forager Funds Management chief investment officer Steve Johnson, who operates an LIC, said there shouldn't even be a debate about stamping fees and listed investment products. "It should never have been allowed in the first place," he said. Mr Johnson said not all products that pay stamping fees are bad."But the easy way to avoid being guilty by association is to not pay stamping fees and let your product sell on its merits."
Meanwhile, the stink on LiveWire between Mr Joye and Dom McCormick, the LIT lobbyist that criticised him, took an amusing turns as it was revealed that said critic argued Joye's case for him just 18 months ago:
"But perhaps the biggest factor in the popularity of these listed investment structures has been the ability of brokers, dealer groups and planners to earn 'selling fees' of 1-2 per cent as part of the IPO process. Financial planners have become a larger component of LIC initial public offerings in recent years, compared with the listings' historical reliance on stockbrokers and direct investors. While the fees are not particularly large and some rebate them to clients, the ability to earn what are effectively commissions on listed fund IPOs is one of the more obvious Future of Financial Advice (FoFA) anomalies…It remains to be seen whether the selling fee anomaly will continue to exist, given the current focus on eliminating grandfathered and other previously excluded forms of conflicted remuneration. Greater scrutiny around, and possible elimination of, the ability of some to earn these selling fees following the Royal Commission into Misconduct in the Banking, Superannuation and Financial Services Industry is one potential headwind for growth in the LIC/LIT sector. " Dom McCormick, October 2018
Plug the hole and end this schmozzle.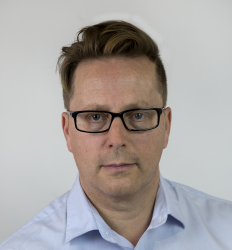 Latest posts by David Llewellyn-Smith
(see all)