Via Yonhap:
South Korea declared the southeastern cities of Daegu and Cheongdo are "special care zones" Friday as a cluster of coronavirus cases have been reported there in recent days.
On Thursday, the country confirmed its first death of a COVID-19 patient in the southeastern city of Cheongdo, with the total number of confirmed cases in the country surpassing 100. Concerns about community spread have mounted as new cases surged this week in Daegu, the country's fourth-largest city and home to 2.4 million people, and its surrounding North Gyeongsang Province.

"The government will take special measures by declaring the Daegu and Cheongdo areas, where a sudden rise in confirmed cases were reported, as special care zones," Prime Minister Chung Sye-kyun said at the start of a pan-government meeting over the virus.

Chung said the government will focus on preventing the virus from spreading locally.
"The government will mobilize all resources to overcome the virus," he added.
That's roughly three million Koreans exiting the global economy. It appears lockdowns are the method of choice globally.
As of yesterday:
○ As of 16:00, 20 February, 2020, 22 additional cases have been confirmed; 21 were identified in Daegu and Gyeongbuk province, and one were in Seoul.

Period

(since 3 January)

Total

Confirmed cases

Suspected cases

Sub

total

isolated

discharged

deceased

Sub

total

being tested

tested negative

As of 9:00, 20 Feb.

12,161

82

66

16

0

12,079

1,633

10,446

As of 16:00, 20 Feb.

13,202

104

87

16

1

13,098

1,860

11,238

Differences

+1,041

+22

+21

0

+1

+1,019

+227

+792

○ Out of 21 cases in Daegu and Gyeonbuk province, five were linked with Shincheonji Church of Jesus, the Temple of the Tabernacle of the Testimony, one with Saeronan oriental hospital, and 13 with Cheongdo Daenam hospital. Two are currently being investigated. One deceased case is included in the Cheongdon Daenam hospital cluster. The cause of death is under investigation.

○ Epidemiological investigation on the case identified in Seould is also underway.
Still nearly 2000 people being tested. Expect another jump in numbers today.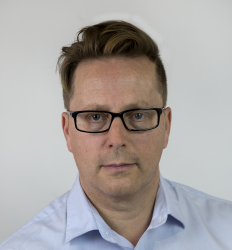 Latest posts by David Llewellyn-Smith
(see all)