Via Mr Joye today:
According to a March 2019 paper published by two RBA economists, "a percentage point drop in the expected real mortgage rate would boost housing prices by 28 per cent in the long run".We have had 68 of the 75 basis points of cuts passed through to borrowers thus far, which implies home values need to jump by 20 per cent if these changes are perceived to be permanent.If the RBA really wants to hit its legislated "full employment" target and boost wage growth back to historical trend, it will need to shunt rates a lot lower notwithstanding its own stated "lower-bound" of a 0.25 per cent cash rate.

As I've explained before, getting the jobless rate down to between 4 per cent and 4.5 per cent (from 5.1 per cent) will require a large amount of additional monetary stimulus – much more than the RBA will get from the partial pass through on the next two cuts. And this could easily push house prices 30 per cent beyond their June 2019 trough.
All a bit silly since it only covers the price of credit and not the availability but hey, as we know, APRA doesn't exist. Neither does the economy, apparently.
And, given there are only two cuts left, and half of that will be held back, the question must then be asked: what do we see then?
Also, COVID-19.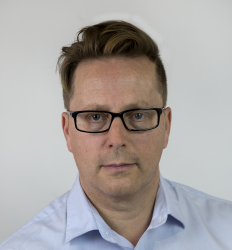 Latest posts by David Llewellyn-Smith
(see all)