It was already slowing in January pre-crisis, with monthly price growth virtually stalled at 0.2% and annual 6.3%: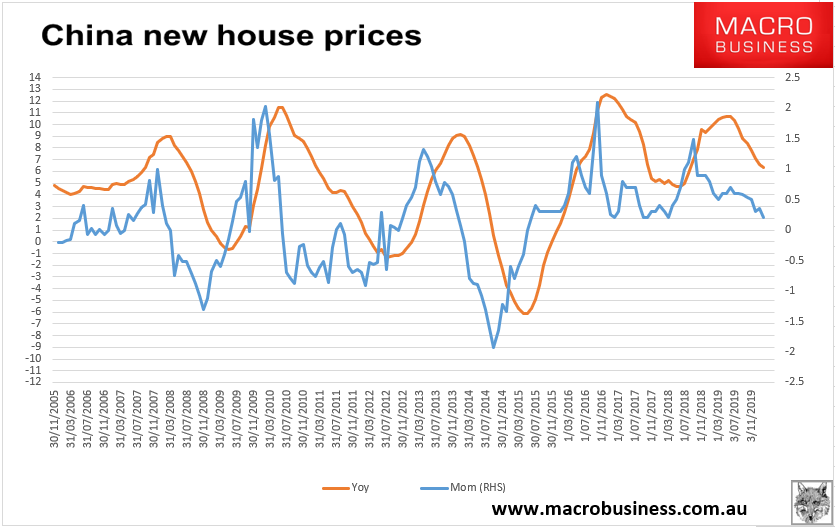 The balance of cities with stalled or falling prices versus gainers is now quite even: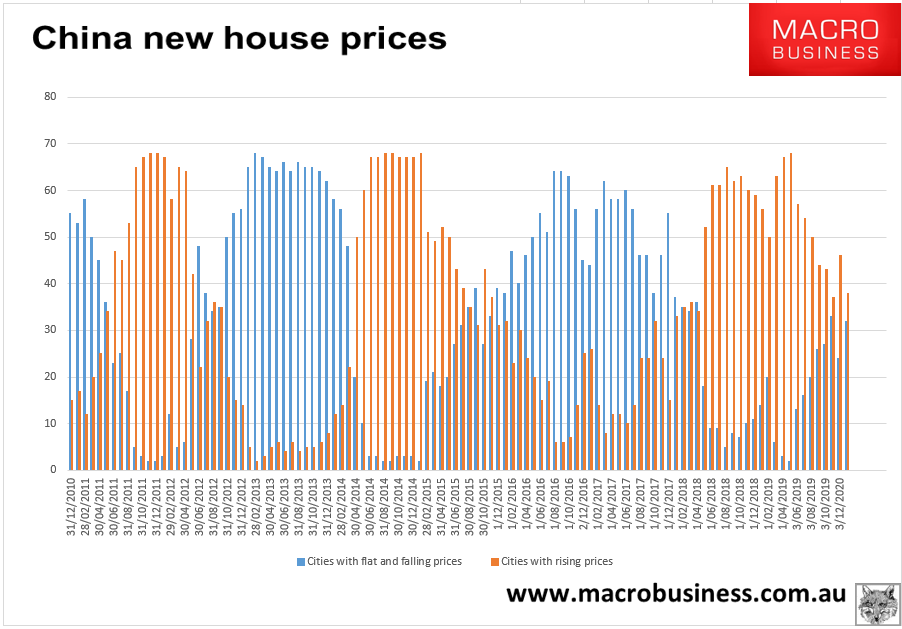 Lower tiers have lost a lot of momentum: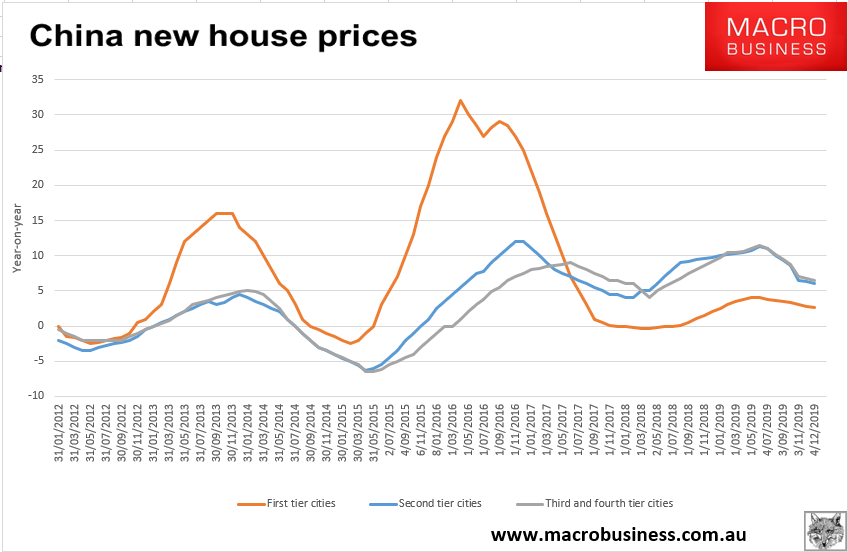 Then along came COVID-19 and delivered this: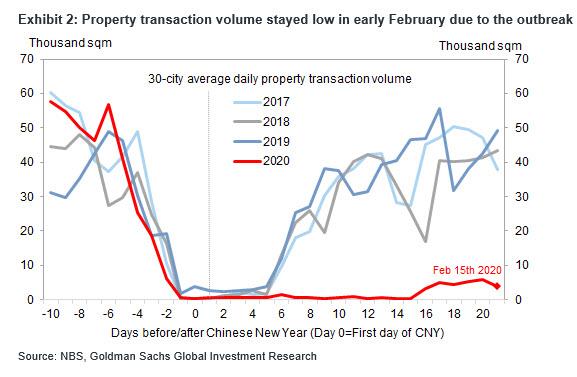 Then this, at Global Times:
China's leading property developer Evergrande Group announced Sunday it is set to launch great incentives to lure domestic consumers via online subscriptions starting Tuesday, and an analyst said such a "self-rescue" promotion would attract more industry followers and help shore up the sluggish domestic housing market in February amid the novel coronavirus outbreak.

Evergrande plans to offer 25 percent off for consumers who purchase housing units, including apartments and office buildings, from Tuesday to February 29.

The discounts will continue and be adjusted to 22 percent off from March 1 to 31.

It will be the largest incentives the firm has offered in its business history, Liu Xuefei, vice president in charge of sales with Evergrande, told an online meeting on Sunday.

Since Evergrande started online sales promotion Thursday amid the novel coronavirus outbreak, the number of apartments subscribed online was 47,500 units from more than 600 housing projects the company has nationwide, worth 58 billion yuan ($8.3 billion), according to the company.

Consumers who pay 5,000 yuan ($715.6) down payments and sign subscription books on the company's online platform Hengfangtong, can preorder housing resources from projects the company has across the country, said Evergrande.

From the day that consumers sign contracts until May 10, they can enjoy a right to buy at the lowest price – if the price on the home they buy goes down, they can obtain the difference and can return the apartment.

"Online promotions by real estate companies do not affect the domestic housing market that much, but if one can preorder an apartment with a 5,000-yuan down payment, the stimulus will be quite large and will attract many first home buyers who have rigid demand," Yan Yuejin, research director at Shanghai-based E-house China R&D Institute, told the Global Times on Sunday.

"I found Evergrande's promotion ad on WeChat moments and the incentives are quite attractive. I cannot remember such large discounts a Chinese developer offered in recent years," a Beijing resident surnamed Lei in her 30s told the Global Times on Sunday.

"If there were no restrictions on second-home buyers in Beijing, I would book one," she said.

Evergrande's incentives will help it drive sales volume and many other domestic housing developers are more likely to follow suit, experts said.

China's home market seems likely to recover in the second quarter if the virus can be contained by March, Yan said.

Yan, describing Evergrande's new policy as "self rescuing," noted that instead of waiting for government support policies, domestic real estate companies should take the initiative to actively reduce housing inventories and stabilize their cash flow.

Due to the viral epidemic, local housing authorities have requested companies to shut down sales centers across the country, which has taken a heavy toll on domestic property developers.

In a bid to respond to negative impacts on domestic housing market from the virus, many domestic housing companies such as Poly, Midea Real Estate and China Jinmao have launched online services such as consultancy, apartment tours via virtual reality technology and home price calculation.
That is not a private firm decision. It is policy decision. Yeh, it is desperate stuff.
We've seen more money market easing too but, significantly, no rate cuts. If we see those you'll know its true panic stations. There are still many buying limits in place:
iFeng: 10余省市政策松动,我们又回到"刺激楼市拉动经济"了吗?

At present, local policies are relatively prudent. The main focus is on bail-outs for housing companies, alleviating corporate liquidity pressures, and reducing defaults on delivery . The "restrictions on purchases", "restrictions on loans", Core control policies such as mortgage rates are rarely involved.

In terms of policy intensity, local policies are still small adjustments based on city policies, and they have not broken the red line of "housing is for living in, not for speculating on."iFeng: 多城楼市现"定向宽松"政策 尚未触及限购等关键层面

Zhang Hongwei admitted that overseas financial institutions have recently tightened financing due to some concerns about the market environment due to the suspension of construction and sales of domestic real estate companies. However, the domestic financing environment has not yet been significantly loosened, and it is mainly local governments that support it in delaying the payment of land transfer fees. It is estimated that there will be targeted easing measures in the future.

The key aspects of purchase restriction, loan restriction and sale restriction have not yet been touched

Regarding land price and tax reduction and exemption, some key provinces and cities issued relevant measures in time.

As early as February 4, the Chongqing Municipal Government's General Office has issued 20 policy measures. For small, medium and micro enterprises that have difficulty in production and operation, they can apply for deferred payment of social insurance premiums and reduce the housing accumulation fund deposit ratio. The measures will be implemented until 2020. June 30,

On February 11th, Shanghai issued a document stating that failure to pay the land price on time due to the impact of the epidemic can apply for an extension, which is not a breach of contract, excluding late fees and liquidated damages, and the land delivery time will be postponed accordingly.

On February 12, Zhejiang Province issued a support policy involving six major measures to ensure the use of land for construction projects for epidemic prevention and control, and stipulated in the validity period that it will be postponed for three months after the epidemic is resolved. At the same time, the Xi'an Municipal Bureau of Resource Planning also issued 10 measures, three of which are directly related to the property market: payment of land transfer payments in installments, permission to change the payment period of transfer payments, and implementation of a pre-registered real estate registration system.

"Daily Economic News" reporters sorted out and found that the relevant measures in many places are still oriented to the entire industry to support resumption of work and production. Some cities have concentratedly reflected land payments, tax reductions, and transaction processes. At present, only Wuxi has The real estate sector has launched the "directed easing" policy, with the greatest efforts.

Will more cities follow up in the future? Zhang Hongwei believes: "The" targeted easing "policy issued by multiple cities is mainly aimed at the land market by instalments and deferred payments, and the sales link is the reduction of taxes and exemptions and the first simplification. There is currently no 'purchase, loan, and sale restriction' There have been no substantial changes in these key levels. It is estimated that in the next cities that have inventory pressure and cities that have experienced sales pressure in the past three to five months, they will gradually introduce some measures to allow the market to recover as soon as possible."
Where to from here? There's liquidity, there's incentives, there's just no people.
The CCP will have to convince them it has COVID licked. That will take several months of lies at least, I would think.
But then, who knows? I thought Australia would remain shut.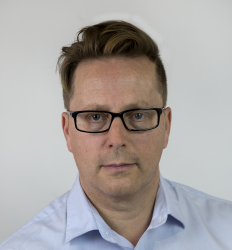 Latest posts by David Llewellyn-Smith
(see all)