Here it is:

In Aussie dollars it is very shiny: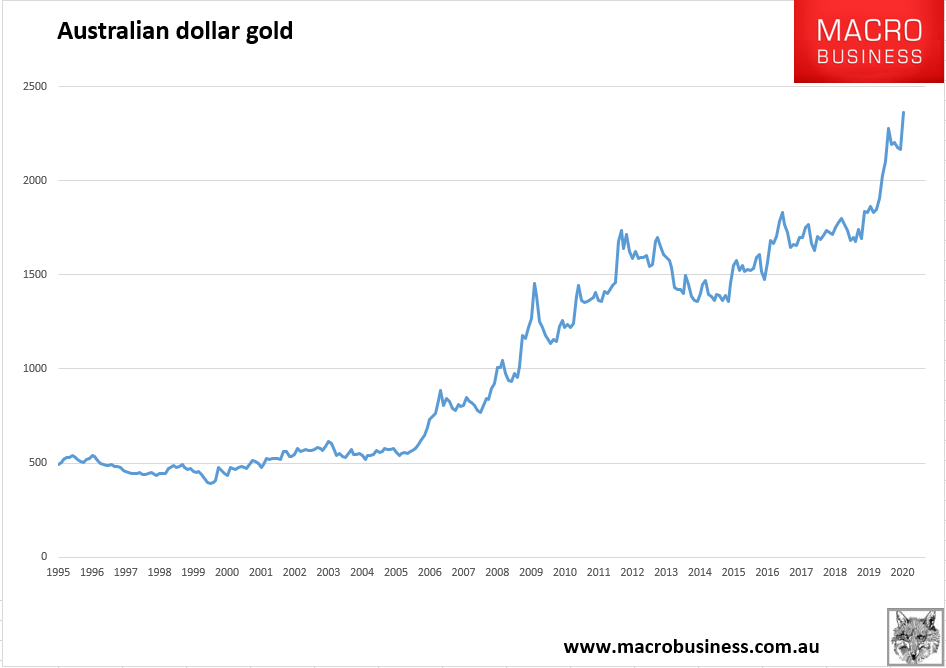 Yet most prominent local miners are lagging badly (with a few notable exceptions)

What gives?
It's not entirely clear why gold is rallying given DXY is also on a charge. There are two possible explanations.
First, as COVID-19 threatens a pandemic, gold is bid as a safe haven right along with the USD.
Second, QE4 has lifted gold depite the strong USD.
I often argue that what drives the gold price is not necessarily the value of the reserve currency. It is the relative underpinnings of the reserve that matter. Are they strong or weak despite price action?
Right now, the US economy and dollar are strong but you'd be hard pressed to argue that either the monetary, fiscal or geopolitcal foundations of the USD are good. They are simply better than elsewhere despite being shite.
In short, the very unsual combined rally of gold and the USD might continue this time, at least so long as COVID-19 does.
Local gold equities have not priced that outcome.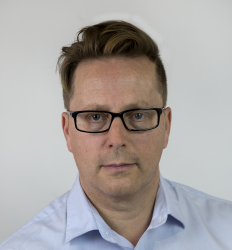 Latest posts by Houses and Holes
(see all)