Capital Economics still looking at April:
…we don't think that the RBA's concerns about financial stability are an insurmountable hurdle
…housing finance commitments have rebounded…consistent with housing credit growth remaining very subdued
…we think it may fall to US$0.65 by the end of the year
The RBA must cut next week.
First, COVID-19 is no longer a theoretical shock. It is happening. The building global recession (below 2% growth) is in train and the odds favour it getting much worse as global shutdowns spread demand and supply shocks.
Second, other central banks are going to move soon and the RBA will lose downside momentum in the Australian dollar if it does not move first.
Third, the only financial stability risk in the emerging pandemic scenario is a local unemployment spike. That may well get severe in winter as the virus will probably arrive in Australia just as the global growth shock hits. Property is going to freeze not take off.
Fourth, the RBA needs to get to quantitive easing urgently. As the pandemic rocks markets, a fiscal response bigger than the Morrison Government is prepared to countenance will be required. QE is one way to get it off its arse. QE will also offer funding cost protection for local banks as the econommic shock leads to international bond failures and an interest rate spike for offshore funding.
Fifth, there is a very real risk that the above forces the RBA to cut mid-meeting in March. That is not a great look if you're worried about spooking the horses. A March cut is more regular programming.
Get on with it, Phil.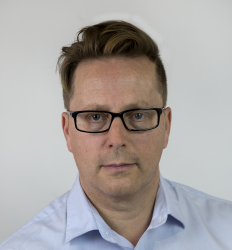 Latest posts by Houses and Holes
(see all)