Domain has released house price forecasts, which tips strong growth for both 2020 and 2021: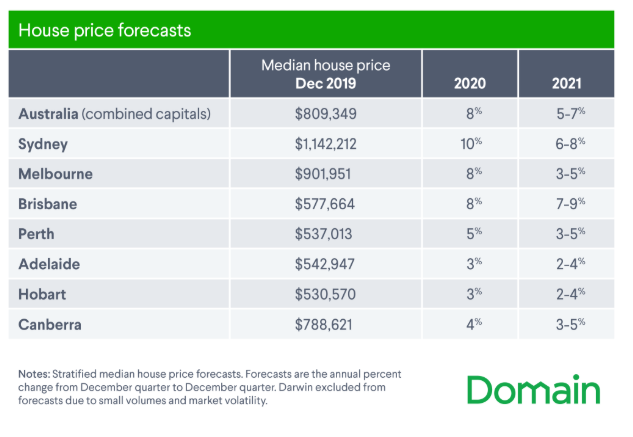 In particular, Sydney house prices are projected to grow by 13% to 15% over the next two years, whereas Melbourne's are projected to grow by 11% to 13%, and Brisbane's by 15% to 17%.
If true, Melbourne's median house price would top $1 million and Sydney's $1.25 million.
For mine, Sydney's and Melbourne's forecasts for 2020 look about right, given the strong lift in housing finance and current strong momentum: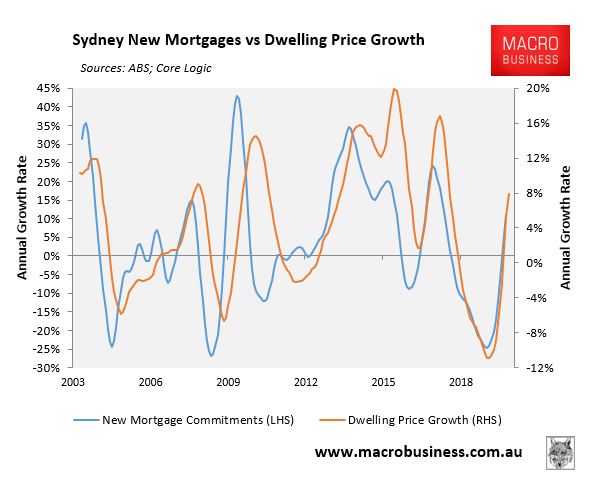 However, Brisbane's looks too strong, as does Perth's.
2021 is the biggest question mark with affordability constraints fast approaching at the same time as the economy softens (likely driving up unemployment and reducing income growth).
The fallout from the coronavirus is also a black swan that could potentially drive the economy into recession and cancel the Chinese bid.
For what it is worth, my base case is for momentum and price growth to slow to a crawl by year's end, with outright price falls possible in 2021. But the situation is obviously fluid.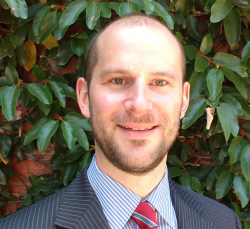 Latest posts by Leith van Onselen
(see all)