Via the excellent Damien Boey at Credit Suisse:
We have updated our proprietary wage inflation tracker for the latest partial indicators – and the results suggest that we should look forward to 2% annualized wage inflation in the coming quarters – well short of the RBA's desired 2.5% annualized.

Key components of our wage tracker include:

Male full-time equivalent employment as a share of the "active" labour force – a measure of slack in the labour market.

Labour cost inflation, as reported in the NAB business survey.

Enterprise Bargaining Agreement (EBA) wage claims.

Recently, we have seen slack in the labour market open up on our preferred measure, even as the official unemployment rate has ticked lower. NAB survey labour cost inflation has slowed a little, as has EBA wage inflation. All three components of our tracker are pointing to slower wage inflation outcomes, with negative implications for core CPI inflation too.

What is the risk here? That supply chain disruption and migrant worker shortages caused by COVID-19 and policy makers' lockdown response could be a mitigating factor. But if they are, then we also need to concede that the disease outbreak will have a meaningful dampening effect on near-term GDP growth. We also need to worry again about stagnation, or even decline again in real wages, stretching out the de-leveraging period that consumers are in.

Suffice to say, it is far from clear to us that the RBA will hit its growth and inflation targets, nor get away rate hikes anytime soon.
Meh. Cuts, cuts, cuts!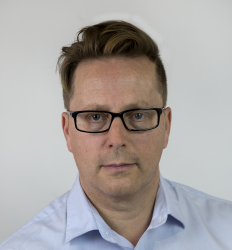 Latest posts by David Llewellyn-Smith
(see all)