Via The Australian:
Developers are cancelling launches of new apartment blocks and investment seminars targeting offshore buyers as they confront a potential fall in sales due to the coronavirus outbreak.

The property industry had hoped the new year would be marked by a pick-up in demand. While local buyers are out in force, a predicted surge in offshore investors into the top end of the residential market has been delayed.

Measures to contain the spread of the coronavirus in China and travel restrictions are causing problems for agencies as buyers can't get to Australia.

…Investorist founder Jon Ellis said sales volumes coming out of China would remain low.

"The whole industry is in a bit of a pickle," Mr Ellis said. "No property developers are going over there and also no agencies."

He expects investment in Australia will slow as Chinese outflows fall off globally but he predicted they could pick up again after the scare dissipates. "Once coronavirus settles down and is under control, I think people will look back to Australia and will see it as very favourable. But certainly for the next month or two, I would not expect to see many contracts coming out of China," Mr Ellis.
But when will that be, Mr Ellis? And if it comes to early, as the CCP appears to be planning for, what will the private reaction to travel as the virus spreads globally? As well, students won't return now until mid-year enrolments.
Given we already have a meaty property construction bust underway this is poor timing: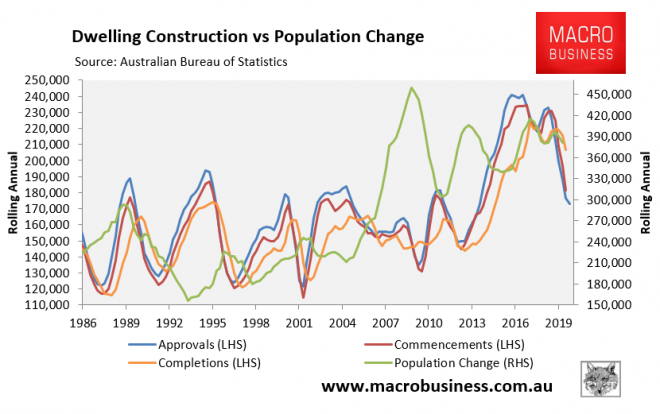 I expect house prices to slow and construction to bust all year.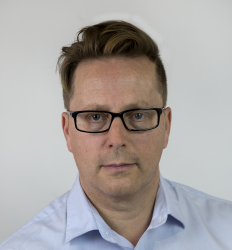 Latest posts by Houses and Holes
(see all)