The coronavirus property panic begins, predictably led by Domain:
Melbourne's rental market is feeling the effects of the coronavirus outbreak, as student apartments sit empty while their potential tenants wait in China for Australia to lift its travel restrictions.

There are fears that if Chinese students don't arrive soon, the apartments may stay empty for the rest of the year.

Belle Property Carlton director Scott McElroy said there were between 20 and 30 properties on their books that had been rented to Chinese students before the coronavirus outbreak, still waiting for them to arrive.

"There's some conflicting stories about what's going on in China," Mr McElroy said. "If they [students] don't come out in the next couple of weeks, they might not come at all this year."

Such properties would be hard to rent to others including professional couples, given they were thought of as "student buildings", Mr McElroy said.

While real estate agents are waiting to see what happens in the rental market, student accommodation providers are also facing uncertainty.

Domain understands at least 70 apartments are sitting empty in UniLodge's College Square building on Lygon Street in Carlton. Dozens more are thought to be sitting empty in other student accommodation buildings across the city, according to one source with knowledge of the matter who declined to speak publicly.
And many, many other perfectly good accomodations suitable for Australians of all stripe will also be sitting empty with falling rents and, if it continues, lower prices. Bravo.
The AFR adds to the horror:
Shopping malls, building projects, student accommodation facilities, the residential market: from one end to the other the property sector is now feeling the full brunt of the coronavirus outbreak.

The ban on travellers from China imposed at the start of the month and extended again last week is having the most immediate effect. Vicinity Centres, the nation's second-biggest retail landlord, issued on a profit downgrade with its interim earnings.

…Extrapolating the reduced foot traffic into reduced sales and lower turnover rent. Vicinity estimates full-year earnings could fall by more than 2 per cent in the current year.

…Real estate agents have also sounded the alarm that the travel plan could cause delays in settlement of residential properties purchased by Chinese buyers.

Meanwhile, the extended shutdown of Chinese factories following the outbreak spells trouble for Australia's building contractors.
Yep. And there is no mention even of the true horror: property prices copping it at the high end as the Chinese bid evaporates. Even better!
Thankfully, as we are so often told by the spruikers, immigration flows do not impact the property market, so none of this is really happening.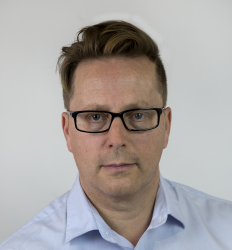 Latest posts by David Llewellyn-Smith
(see all)