While mortgages for established dwellings are booming, the same cannot be said for construction mortgages, which are bouncing through lows not seen since 2013: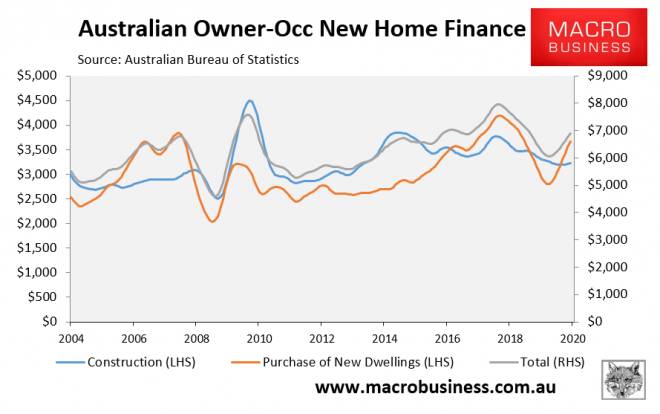 As shown in the chart above, mortgages for the purchase of newly built dwellings have rebounded strongly, commensurate with the lift in mortgages on established dwellings. However, construction mortgages were just 3233 in December, around the lowest seen since mid-2013.
There are 737 words left in this subscriber-only article.