Following the great tradition of all recent PMs, comes SmoCo going up in flames over climate change, at the AFR:
Nationals leader Michael McCormack said the Coalition should hold the line against further action on climate change after a leadership coup against him by Barnaby Joyce failed but reignited fierce internal debate in the Coalition over its policy direction.

While Mr McCormack must now keep at bay his own enemies who do not believe climate change is an issue, Scott Morrison is being pushed by Liberals to do more following the devastating bushfires.

…Moments after Mr Joyce lost the spill, he and his backers, including George Christensen and David Gillespie, spoke in the joint party room meeting against climate change.

They were taken to task by Liberal colleagues who say climate change is even more of a red-hot issue in their seats following the bushfires – and some want the government to do more on policy.
Nothing quite like a bit of internecine war to kill a government. More from SmoCo on Today:
Scott Morrison says he will not "be bullied" into adopting tougher pro-climate action policies, as his own Liberal MPs raise fears they could lose affluent, inner-city seats without a new approach.

The "climate wars" broke out in the first Coalition party room meeting of the year yesterday, with Liberals Katie Allen, Fiona Martin, Tim Wilson and Trent Zimmerman saying the Coalition would lose city seats if they did not take climate change seriously.

The Prime Minister on Wednesday said he would not just listen to "the inner-city" and would not adopt any climate policies that involved new taxes or punishing industry.

"We listen to Australians right across the country. Not just in the inner-city but the far flung parts of remote Australia, of our bush and regional communities," he told the Nine Network.

"And it's important to listen to everybody to take people forward on practical balanced actions that doesn't write people's industries off and put taxes on people," he told the Nine Network.

"Action on climate change does not mean taxing people. It is about technology, not taxation. We won't be bullied into higher taxes and electricity prices.

"What we do is take practical action that deals with those challenges. That challenge is living in a hotter and drier summer. I will focus on the stuff that works and stuff that reduces risk."
I know an Aussie that thinks the world is flat and Elvis sings for ACDC. But I don't listen him.
SmoCo is showing no sign at all of recovering on climate change.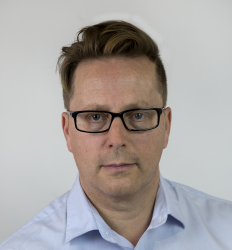 Latest posts by David Llewellyn-Smith
(see all)