The Australian Bureau of Statistics (ABS) yesterday released its short-term visitor arrivals and departures data for December.
The number of short-term arrivals rose by 1.9% in the year to December, whereas short-term resident departures rose by 0.9%. The ratio of annual arrivals to departures also rose to 81.5%: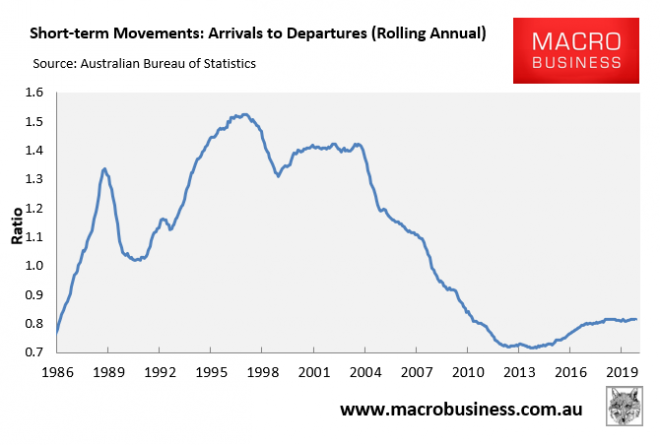 There are 1127 words left in this subscriber-only article.