Let's start with the weekend virus updates:
At 04:00 on February 15th, 31 provinces (autonomous regions, municipalities) and the Xinjiang Production and Construction Corps reported 2009 new confirmed cases, 219 severe cases, and 142 death cases (139 in Hubei and 2 in Sichuan). Cases, 1 case in Hunan), with 1918 new suspected cases.

On the same day, 1323 cases were cured and discharged, and 29,788 close contacts were lifted from medical observation.

As of 24:00 on February 15, according to reports from 31 provinces (autonomous regions, municipalities) and the Xinjiang Production and Construction Corps, there were 57416 confirmed cases (among which, 11,272 were severe cases), a total of 9,419 discharged cases were cured, and a total of 1,665 deaths A total of 68,500 confirmed cases have been reported (1 in Jiangxi Province), and there are 8228 suspected cases. A total of 529,418 close contacts were traced, and 158,764 close contacts were still in medical observation.

There were 1843 newly confirmed cases in Hubei (1548 cases in Wuhan), 849 newly cured cases (413 in Wuhan), 139 new deaths (110 in Wuhan), and 49,030 confirmed cases (35,314 in Wuhan). Among them, 10396 cases were severe cases (8530 cases in Wuhan). A total of 5,623 discharged patients were cured (2915 in Wuhan), 1596 were dead (1,233 in Wuhan), and 56,249 were confirmed (39,462 in Wuhan). There were 1036 new suspected cases (391 in Wuhan) and 5,243 suspected cases (2168 in Wuhan).

A total of 84 confirmed cases were reported from Hong Kong, Macao and Taiwan: 56 cases in Hong Kong Special Administrative Region (1 case discharged, 1 death), 10 cases in Macau Special Administrative Region (3 cases discharged), and 18 cases in Taiwan (2 cases discharged).
The numbers are maybe trending down again. Hubei remains overrun with 56,249 cases while the rest of China is at 12,252: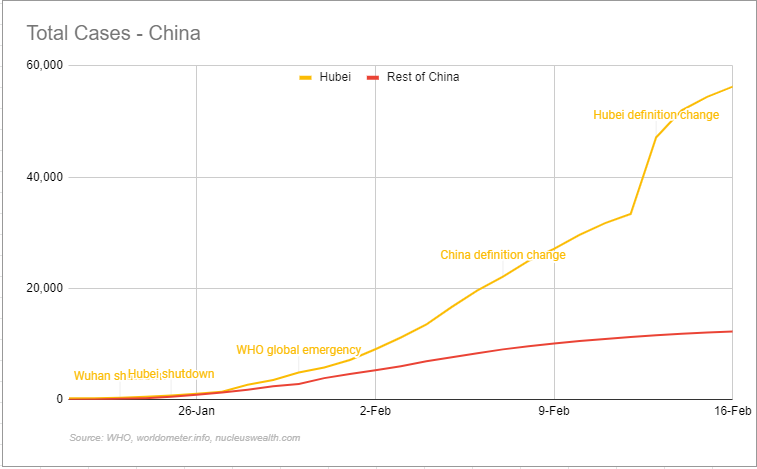 New cases are still worrying for Hubei but the mass shutdiown is working for the rest of China, if the data is legit (a big "if"):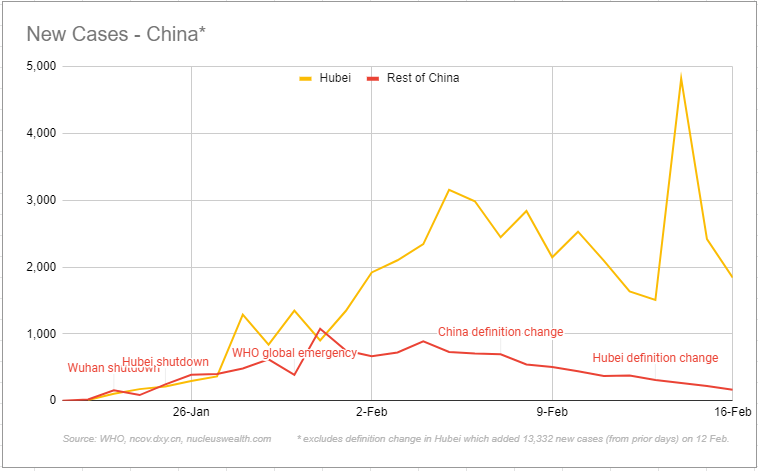 Deaths are still climbing: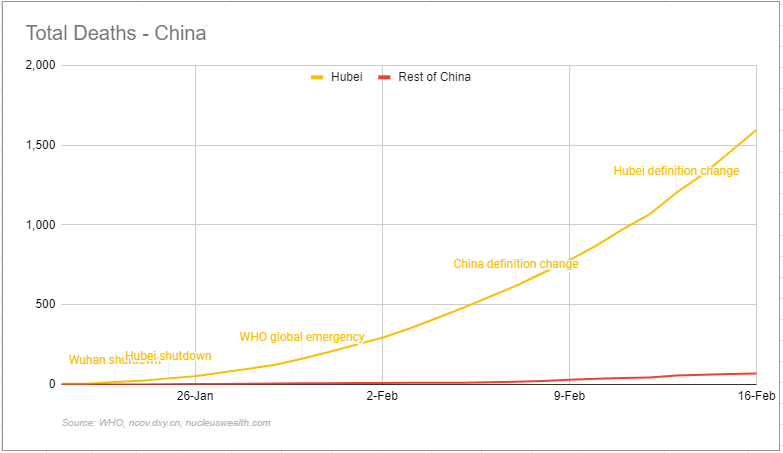 The mortality rate is converging slowly: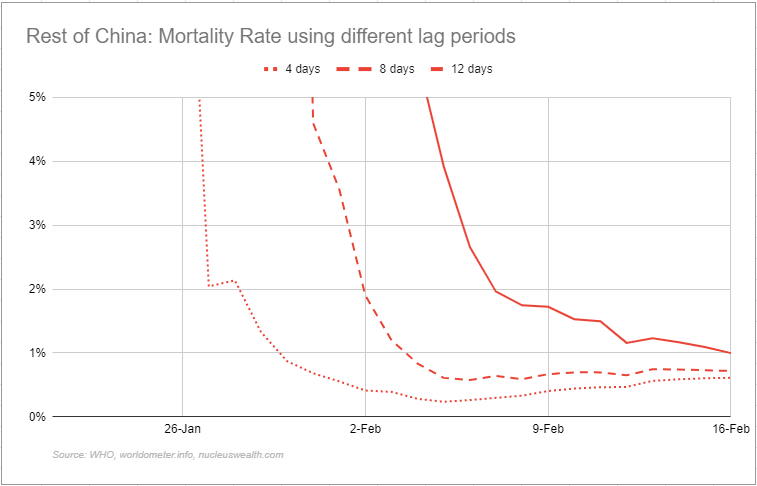 Rest of world is worrying: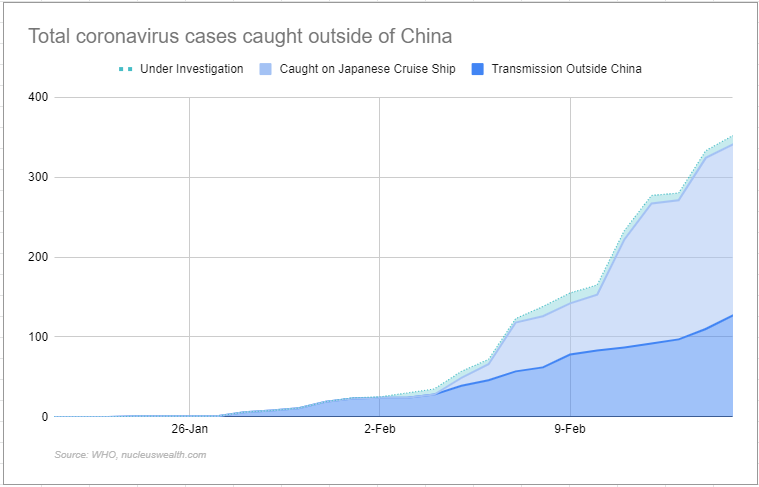 As local transmission simmers: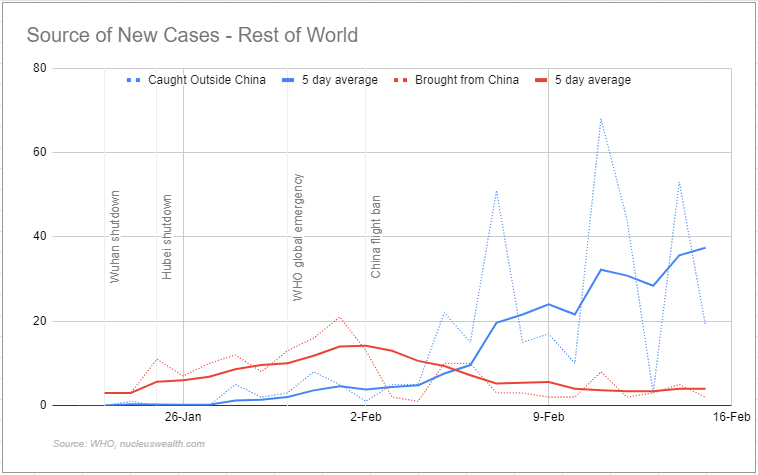 Most Chinese cities remain in complete shutdown:

But some have awoken. Watch for rebounding virus numbers in these:

Capital Economics has some real time charts on the economic fallout:

And Goldman has some asbolute shockers for Australia:

Basically zero construction. How bulk commodities are bid is beyond me.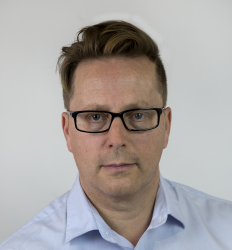 Latest posts by David Llewellyn-Smith
(see all)