Hubei just unveiled what we already knew in a massive jump in COVID-19 cases:
With the deepening of understanding of new coronavirus pneumonia and the accumulation of experience in diagnosis and treatment, in view of the characteristics of the epidemic in Hubei Province, the General Office of the National Health and Health Commission and the Office of the State Administration of Traditional Chinese Medicine issued the "Diagnosis and Treatment Plan for New Coronavirus Infected Pneumonia (Trial (Version) "adds" clinical diagnosis "to the case diagnosis classification in Hubei Province, so that patients can receive standardized treatment according to confirmed cases as early as possible to further improve the success rate of treatment.

According to the plan, Hubei Province has recently conducted investigations on suspected cases and revised the diagnosis results, and newly diagnosed patients were diagnosed according to the new diagnosis classification. In order to be consistent with the classification of case diagnosis issued by other provinces across the country, starting today, Hubei Province will include the number of clinically diagnosed cases into the number of confirmed cases for publication.
Cases now at 59,539 across China: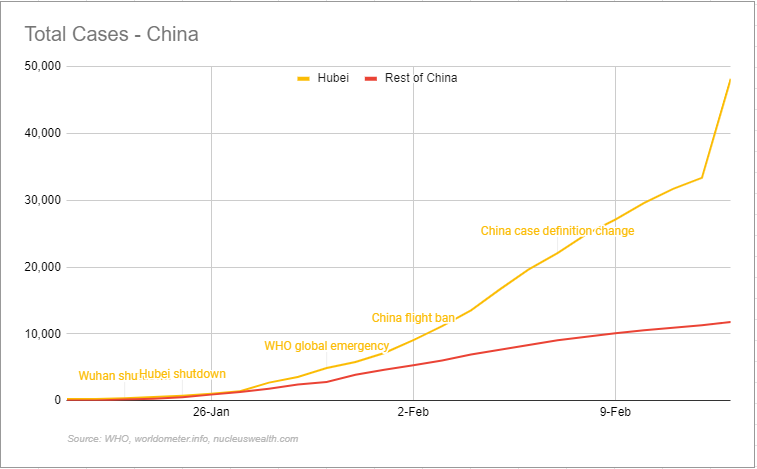 New cases in Hubei rocketed by 14,886 (1508 or so were new versus reclassified):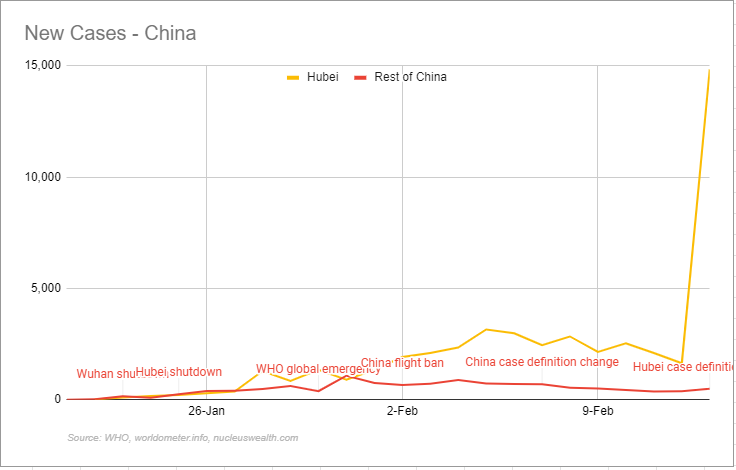 If we strip out the spike then new cases are still falling but across China they jumped by 668 which is more worrying: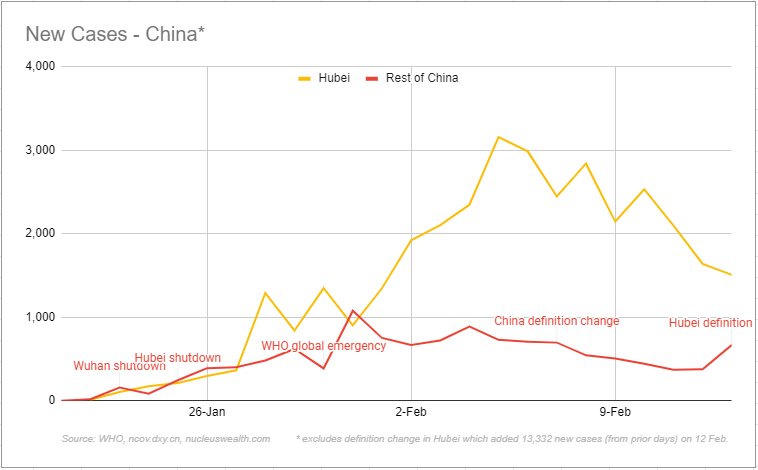 Deaths rampaging: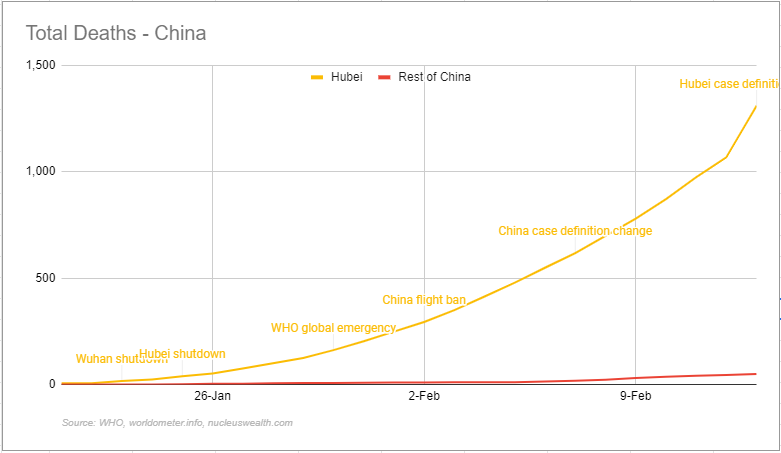 Mortality rate is converging at 1% for most of China: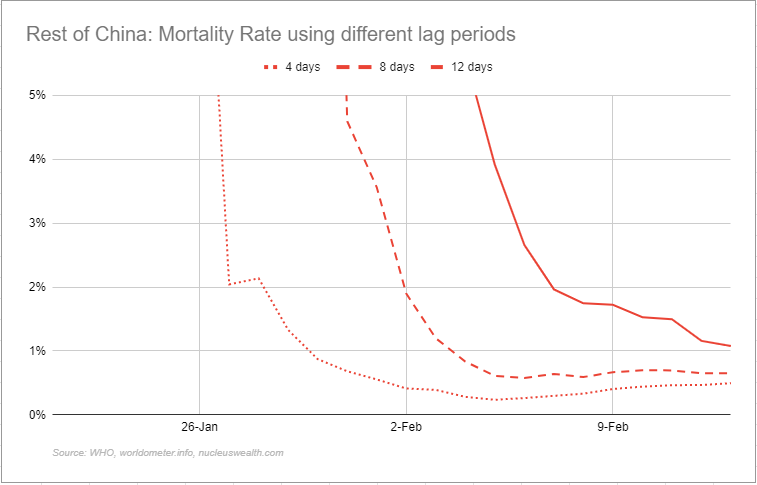 While overrun Hubei is terrible: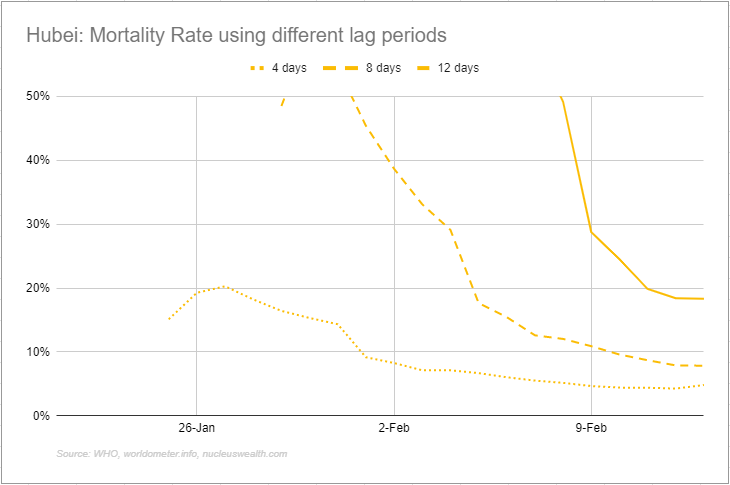 Markets are shocked but nowhere near enough.
How does any country reopen to China with its credibility in tatters?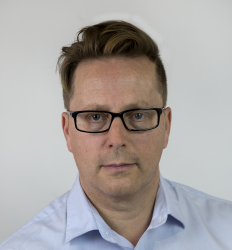 Latest posts by David Llewellyn-Smith
(see all)