Via Domain:
If you turn on a television set in America for even a short amount of time you will see an advertisement for Bloomberg's presidential campaign.

There he is working with Barack Obama to tackle gun violence. There he is touting his success at shutting down coal-fired power plants. There he is declaring, without a hint of doubt in his voice, that he will beat Donald Trump in November.

Since the start of the year Bloomberg has spent an astonishing $US310 million ($460 million) on political advertising. That's more than double what all the other Democratic candidates – plus Trump – have spent during the same period combined.

Bloomberg has been unloading an average $US1 million on Facebook ads a day – three times as much as the Trump campaign spent leading up to the 2016 election.

His campaign is also paying social media influencers to upload supportive posts and has commissioned meme-makers to poke fun at the 77-year-old on Instagram.

The splurge is all the more remarkable given Bloomberg, who has an estimated net worth of $US62 billion, is not on the ballot until the "Super Tuesday" primaries on March 3. As well as Iowa and New Hampshire, he is sitting out the contests in Nevada and South Carolina. He has not participated in a single Democratic presidential debate, and has given few media interviews.
Can he succeed? With moderates, yes:
As a candidate, Bloomberg is likely to focus on many of the same issues he's championed in recent years: namely, gun control and climate change. He previewed this emphasis in speeches and appearances ahead of his announcement.

During a speech in New Hampshire in January, Bloomberg talked about the need for "commonsense gun laws," but was moderate in his rhetoric. "Nobody's trying to take away anybody's guns, but we shouldn't be selling guns to criminals or people with psychiatric problems or minors," he said. During the same speech, he touted his record on climate and pointed out he's been working on the issue for more than a dozen years.
But with the working classes that elected Trump? Via VOX:
Mike Bloomberg, the former New York City mayor and late entry to the Democratic presidential race, emphasizes the need for humane immigration enforcement and more foreign workers in his immigration plan released on Monday, which largely mirrors those of other moderate candidates.

The Democratic field, including Bloomberg, is in agreement on a few immigration principles: The next president should undo President Trump's policies, set enforcement priorities rather than indiscriminately prosecute every unauthorized border crossing, and make the immigration system work better for foreigners seeking to come to the US legally.
And this:
Bloomberg laid bare his blinkered view of how the Chinese leadership operates in a September interview with PBS's Firing Line: "The Communist Party wants to stay in power in China and they listen to the public," Bloomberg said. "Xi Jinping is not a dictator. He has to satisfy his constituents or he's not going to survive."

Bloomberg was arguing Beijing is committed to green environmental stewardship. The billionaire's charitable foundation, Bloomberg Philanthropies, has worked for years to help finance Chinese green energy initiatives in cooperation with the Chinese government. Overall, China's environmental policies are terrible, but they have made some progress on urban pollution.

But when challenged by host Margaret Hoover on whether he really believes Xi is "responsive" to the democratic will of his people, Bloomberg doubled down.

"The Chinese Communist Party looks at Russia and they look for where the Communist Party is and they don't find it anymore. And they don't want that to happen. So they really are responsive," he said.

It's no mystery why Bloomberg sees the Beijing leadership through rose-colored glasses. Next week, he will host a major international economic conference in Beijing attended by senior Chinese government and business leaders. Bloomberg wants the conference to out-influence the Davos World Economic Forum.

Last year, Bloomberg had to move the conference to Singapore after Beijing decided not to host it at the last minute. This was attributed to the rising tensions caused by the U.S.-China trade war. Chinese Vice President Wang Qishan still attended.

Bloomberg has personally lobbied against what he sees as Trump's economic confrontation with China. He often argues Trump's policy of using tariffs as pressure on Beijing is counterproductive and believes "we just have to find ways to work together," with China.
True, we do. But selling out American working classes isn't it. It will not be hard for El Trumpo to skewer Bloomie for the punters.
Bloomie versus El Trumpo will be globalist versus nationalist and I know what my money is on winning.
We have a nationalist President halfway through a trade war and renegotiation on everything China. Changing horses halfway through to a China-sympathetic billionaire is not a good pitch.
Go Bernie!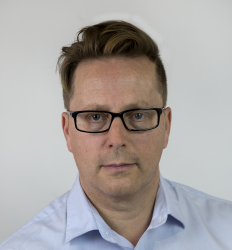 Latest posts by David Llewellyn-Smith
(see all)