First up is George Tharenou at UBS:
The Jan labour report was materially weaker: y/y jobs slowed to the worst since Apr-17, hours dropped 0.4% m/m, underutilisation spiked to the highest since Apr-18, & unemployment lifted 21bps (the largest m/m rise since Jan-16), to the equal highest since May-18 – all before the significant impact of COVID-19. Given Q1 GDP is likely negative, we still expect unemployment to lift further to 5½% in coming quarters. Given the (expected) lack of fiscal stimulus ahead, we reiterate our view the RBA will cut 25bps in April (albeit conditional on the rise in unemployment at least being maintained); and again to 0.25% in August (still conditional on global central bank easing).
Then Ben Udy at Capital Economics:
While not enough by itself to prompt the RBA to cut rates, January employment data are consistent with weakness in the underlying economy which should keep pushing the unemployment rate higher, according to Capital Economics.

Based on business surveys pointing to weaker jobs growth this year, the unemployment rate should hit 5.5pc by mid-year and the RBA is likely to cut rates by 25 basis points in April and July, economist Ben Udy writes.

He notes that while the 13,500 rise in jobs in January beat the consensus estimate of 10,000, it was much weaker than the average 25,000 rise in the final two months of 2019.
And Andrew Hanlan at Westpac:
The January labour force survey in detail and tone was broadly in keeping with our reading of the economy and calls into question the RBA's optimism.

On unemployment, the surprise dip in November and December from 5.3% to 5.1% has been fully reversed. Considerable labour market slack remains, with underemployment rising to 8.6%. Wages growth is set to remain weak and inconsistent with an economy on a sustainable expansion path.

Employment momentum has slowed, considerably so, and is running below population growth. This is broadly consistent with the overall economic backdrop – growth well below trend and arguably stuck around a 2% pace.

Over the past four months, job gains averaged 14.2k a month, in line with the 3 month average to December of +14.4k. This is a 1.25% annualised pace, a clear notch below working age population of 1.64%. Recent outcomes are well below the 2.5% annualised pace prevailing in mid-2019.

Labour supply strength remains a key theme, with the participation rate jumping in January to be back towards the record high recorded last August. The small downward movement late in 2019 was likely only temporary. There is a clear and strong upward trend in female participation.

On the bushfires, the ABS notes that there was some modest disruption to the operation of the survey. It appears, as we anticipated, that this impacted hours worked more so than numbers employed.
I can't see why the RBA will wait to April. With the virus hit mushrooming it's obvious that the unemployment is going higher.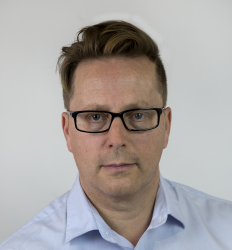 Latest posts by David Llewellyn-Smith
(see all)