See the latest Australian dollar analysis here:
DXY is the unstoppable freight train of global markets:

The Australian dollar trapdoor opened:

Gold is sending a nasty signal about the virus:

Oil is deluded:

Metals have a better notion:

Miners will be crushed when iron ore breaks:

EM stocks gave in:

Junk woke in fright:

Bonds boomed:

Stocks hiccuped:

Westpac has the data wrap:
Event Wrap

The Philadelphia Fed business survey rose from 17.0 to 36.7 (vs 11.0 expected). Producer sentiment has been boosted by the US trade deals and reduced Brexit uncertainty.

Fed VC Clarida said in a CNBC interview that it's a "good picture" for the economy, with strong economic fundamentals and accommodative monetary policy. He noted the strength in the regional surveys, including last night's Phil. Fed, and said a rebound in business investment is possible. The Fed is closely monitoring the coronavirus which is expected to have a noticeable impact on the Chinese economy, but it's too soon to say what it will mean for the US.

The minutes of the 23 Jan ECB meeting were less upbeat than the official statement in January, emphasising caution on the growth outlook, and retaining the option of adding additional stimulus.

Event Outlook

RBNZ Governor Orr speaks at a lunch in Christchurch about last week's Monetary Policy Statement.

Japan's January CPI is due, the market is expecting inflation to remain weak at 0.7%yr.

For the Euro Area, January headline CPI inflation is expected to stay at 1.4%yr, well below target.

PMIs will be released for Japan, the Euro Area, the UK and the US. This will be the first evidence of how COVID-19 has impacted manufacturing and services since the Lunar New Year holidays. The outbreak is likely to affect Asia's economy immediately but will take time to pass to Europe and the US.
The virus bubble is in a bit of trouble. Cases are creeping towards out of control in Korea, Iran, Japan, and probably Vietnam. Note that they are all Chinese economic satellites. The US dollar is the safe haven of choice, as expected, via Bloomie:
The spread of the coronavirus has suddenly sparked foreign-exchange traders into action.

…What's going on in currency markets is "mad, bad and very ugly," said London-based Kit Juckes, a strategist at Societe Generale SA. "It looks like huge capitulation by almost anyone who isn't a dollar bull."

The greenback is outperforming virtually everything so far this year, confounding expectations that it would weaken following a trade deal between Washington and Beijing. The U.S. dollar index — a widely-watched gauge of the currency versus its major peers — has surged this week toward 100, which hasn't been breached in nearly three years.

…"The 100 level is a big deal," said Neil Jones, head of foreign-exchange sales to financial institutions at Mizuho Bank Ltd. "A number of buy signals will kick into play, it will set the alarm bells off."

There's more good news for dollar bulls. The index's moving averages are close to forming a so-called golden cross, when its 50-day measure rises above its 200-day equivalent. It would be the first time since 2018 and a sign to some traders of more gains to come. The pattern formed 13 times since the turn of the century, heralding average gains of about 2.5% in 40 days.
And why not? US data is booming as manufacturing starts to trail housing higher:
Manufacturing firms reported an improvement in regional manufacturing activity, according to results from the February Manufacturing Business Outlook Survey. The survey's current indicators for general activity, new orders, and shipments increased this month, suggesting more widespread growth. The firms reported expansion in employment, although at a moderated pace from January. The survey's broad future indexes also showed improvement this month, indicating that growth is expected to continue over the next six months.

The diffusion index for current general activity rose nearly 20 points this month to 36.7, its highest reading since February 2017 … The firms reported overall increases in manufacturing employment this month, but the current employment index decreased 10 points to 9.8. Just 18 percent of the firms reported higher employment, compared with 28 percent last month. The average workweek index, however, increased 5 points.
Driving economic surprise to two year highs:
This, while the entire Chinese economic sphere slumps into pandemic. China is now panic cutting interest rates. Europe is about to get slammed via the export channel. And the other nations are all coming down with the virus. CNY, EUR, north Asian currencies are all on a hiding to nothing.
The US will get disrupted too in due course but not DXY. As risk off rises it will go parabolic.
The Australian dollar trapdoor has opened.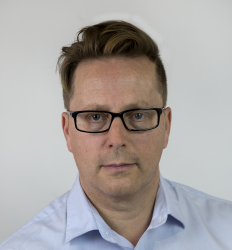 Latest posts by David Llewellyn-Smith
(see all)