See the latest Australian dollar analysis here:
DXY was up again as EUR gets smashed. There is nothing in the way for EUR free fall now:

The Australian dollar is a deer in the headlights:

Though not as weak as EMs:

Gold is poised:

Commodities are trying to bottom. Believe it if you dare:

Miners rolled:

As did EM stocks:

Junk is hilariously serene:

But bonds were bid:

Stocks fell a fricken point!

Westpac has the data wrap:
Event Wrap

US Jan. CPI inflation was firm overall. Although the headline monthly rate slightly undershot estimates at +0.1% (+0.15% to 2 decimals, est. +0.2%), other counts were a touch firmer with headline annual CPI +2.5% (est. +2.4%), while core inflation rose 0.3%m/m and +2.3%y/y (est. +2.2%y/y).

UK PM Johnson's Cabinet reshuffle proved to be more eventful than expected as he appeared to be shoring up his position in front of the March Budget by replacing Chancellor of Exchequer Javid with his fast rising junior Sunak.

Under the new methodology to assess coronavirus cases, a total of 60,414 have been confirmed, with 1370 deaths and 6296 recoveries. Yesterday's 15,424 jump in cases (and an extra 255 deaths) reportedly captures cases detected over the past few weeks using the new methodology.

Event Outlook

NZ: manufacturing PMI and food prices are due.

Eurozone Q4 GDP is estimated to be steady at 1.0% yoy. German Q4 GDP is estimated to be 0.3% annual, down from 0.5% (work day adjusted) in Q3.

There's a raft of data due in the US, including retail sales, industrial production, and consumer confidence.
Here is US inflation:
According to the Federal Reserve Bank of Cleveland, the median Consumer Price Index rose 0.3% (3.7% annualized rate) in January. The 16% trimmed-mean Consumer Price Index rose 0.2% (2.9% annualized rate) during the month. The median CPI and 16% trimmed-mean CPI are measures of core inflation calculated by the Federal Reserve Bank of Cleveland based on data released in the Bureau of Labor Statistics' (BLS) monthly CPI report.

Earlier today, the BLS reported that the seasonally adjusted CPI for all urban consumers rose 0.1% (1.8% annualized rate) in January. The CPI less food and energy rose 0.2% (2.9% annualized rate) on a seasonally adjusted basis.
PCE is fine. But it remains clear that the US is the only place to hide right now.
Thus forex is telling the virus story that stocks refuse to look at. The US economy is much more protected from virus fallout that anywhere else. EMs, Europe and Australia are all in the gun:
EMs owing to big Chinese exports and the rising USD.
Europe owing to big Chinese exports, especially luxury goods and cars, which are getting murdered.
And Australia for everything.
So long as this set-up persists the Australian dollar can only fall.
When the RBA wakes in fright it will be brutal.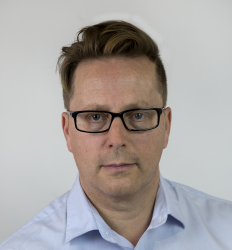 Latest posts by David Llewellyn-Smith
(see all)