Roy Morgan Research has released a new survey showing that more Australians are looking to buy an electric car:
New automotive data from Roy Morgan shows the proportion of Australians looking to buy electric or hybrid vehicles in the near future continues to grow as petrol vehicles decrease in popularity.

Among Australians who intend on purchasing a new vehicle in the next four years 59.1% say a petrol engine vehicle is the most likely type (down a significant 6.3% points on a year ago). This is followed by diesel vehicles (23.5%), hybrid vehicles (12.7%) and electric vehicles (4.2%).

Roy Morgan CEO Michele Levine says that environmentally friendly vehicles are growing at the expense of petrol-powered engines.

"Although electric and hybrid vehicles are still in their infancy in Australia, both engine types are becoming more and more attractive to people intending to buy a new car in the future. This comes at the expense of petrol vehicles, which continue to decrease in popularity.

"A year ago, 148,000 Australians were intending to buy a hybrid vehicle, and 50,000 were intending to buy an electric vehicle. This has grown to 188,000 and 63,000 respectively and, given the increasing focus on environment issues, we can expect those numbers to keep rising."

These latest findings are drawn from the Roy Morgan Single Source survey, Australia's leading market research survey, compiled by in-depth face-to-face interviews with over 50,000 Australians each year in their homes.

Of Australians who intend to buy an electric vehicle in the following four years, 37.5% would consider purchasing a Tesla, followed by Hyundai (20.4%), Toyota (19.6%), Kia (12.5%) and BMW (12.3%).

"The electric car market in Australia is still evolving, with many manufacturers yet to release a fully electric vehicle. This data is particularly encouraging for brands such as Toyota and Kia – for despite them not having yet released electric models in Australia, future car intenders are considering those brands for their next purchase. Kia may well consider bringing forward the introduction of their e-Niro and E-soul electric vehicles to the Australian market on the back of such results," says Ms. Levine.
Another new survey of Victorian drivers has found that more people would prefer to purchase a hybrid vehicle:
The survey undertaken by toll road mangers EastLink found that around 40 per cent of motorists would prefer to buy a hybrid vehicle as their next vehicle, beating out petrol vehicles which were the preferred choice of around 32 per cent of motorists.

The results highlight the substantial shift that appears likely to occur in the passenger vehicle market, with a substantial proportion of petrol-fueled vehicle owners indicating they are keen to switch to an electric alternative…
From little things big things grow.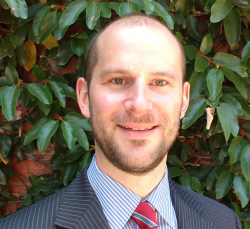 Latest posts by Unconventional Economist
(see all)