A draft report from Deloitte Access Economics has highlighted the impact of the summer bushfires and the coronavirus outbreak on the Australian economy. The tourism industry is expected to be particularly hard hit, with the number of international visitors forecast to decline by 10-15 per cent in 2020:
Up to 1.5 million international visitors will be lost to Australia due to the coronavirus and bushfire crises…

A draft Deloitte Access Economics report has found that a spike in mass cancellations will result in Australia suffering at least a 10 to 15 per cent drop in international visitors in 2020, though these numbers could worsen if the epidemic is not contained.

The drop equates to between 900,000 and 1.5 million visitors cancelling trips this year.

The impact of the coronavirus on air travel is expected to be greater than the 9/11 terrorist ­attacks in 2001 and the 2003 SARS epidemic, as more airlines slash flights in response to shrinking demand…

Deloitte Access Economics partner and tourism sector expert Adele Labine-Romain said the coronavirus had triggered the ­biggest decline in tourist ­numbers, and warned the sector might not rebound before the end of the year.

"We have not seen any drop of this size before," Ms Labine-­Romain said. "There were declines after 9/11 and some after other economic crashes or terrorist events, but this is a drop of 10 to 15 per cent in visitors in 2020.

"This is a very significant drop. China alone sends 1.5 million tourists to Australia each year, and the coronavirus has hit at the most important time of the Lunar New Year…

China tourism consultant Andy Jiang, a former Tourism Australia destination manager, has released data showing there were just over 12,000 arrivals from China in February, compared with 144,228 in the same month last year. He warned that the decline had imposed a total cost to the national visitor economy of $838m.
Meanwhile, Professor John Quiggin from the University of Queensland believes that tourism numbers may never recover:
The general assumption has been that, once the immediate crises are over, Australia's tourist numbers will bounce back.

Optimists point to examples such as Japan following the March 2011 earthquake and tsunami that killed more than 15,000 people, resulted in the Fukushima Daiichi nuclear disaster and forced more than 500,000 people to evacuate…

There are, however, good reasons to think this time is different…

First, most disasters of this kind have been single-day events. Relief efforts and damage assessments can dominate the news for a week or more, but other events soon take their place.

By contrast, Australia's bushfire emergency ran for months, generating extensive worldwide coverage for much of this time. The COVID-19 outbreak epidemic is still front-page news and will probably remain so until it has been contained.

Second, the typical shock of this kind has no long-term effect on perceptions of the country where it takes place…

By contrast, the bushfire cataclysm has been unprecedented in terms of duration and the areas in southeast Australia destroyed. Sydney, Melbourne and Canberra were all cloaked in smoke…

The image of Australia as a clean, green destination for outdoor fun – promoted in an advertising campaign in Britain featuring Kylie Minogue even as the disaster raged – has been replaced by burnt-out landscapes where the next fire may be even worse than the last…

Memories will fade over time, at least until they are rekindled by another disaster. But we should not expect this to happen quickly. The damage the bushfire catastrophe has caused to Australia's position in the international tourism market is likely to last for years to come.
John Quiggin's assessment is overly pessimistic.
If we're talking "unprecedented duration" then the Fukushima nuclear disaster is hardly a one-day event. The exclusion zone persists to this day, little more than 200 kilometres from the now record numbers of tourists visiting.
The Boxing Day tsunami was many times worse than the bushfires, resulting in thousands of tourist deaths, and yet Thailand's tourism industry recovered.
The memory of this summer's devastating bushfires will fade and the tourists will return, assisted of course by the sharp depreciation of the Australian dollar.
For now, however, there is pain: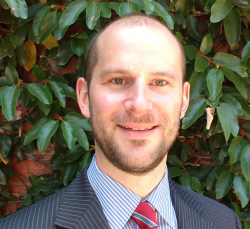 Latest posts by Leith van Onselen
(see all)