See the latest Australian dollar analysis here:
Via Bloomberg:
The Aussie could slide more than 5% to 65 U.S. cents this year, according to QIC Ltd. and Capital Economics. If Beijing buys more American goods at the expense of Australian products as part of an accord, that's another negative for a currency that's under pressure from slowing economic growth and the prospect of further policy easing.

"Import substitution can definitely be one driver of the Aussie lower," said Stuart Simmons, senior portfolio manager at QIC in Brisbane. "Whether it's liquefied natural gas or tourism or education, we might only get a sense of it in 12 months how this will shape up if China substitutes Australia for U.S. imports."

…"The main area that we would be concerned about will be LNG," said Ben Udy, economist at Capital Economics in Singapore. "That's been a source of growth for Australian exports recently and is a sector that the U.S. produces quite a lot of — replacing Australia, if it happens, will add some pressure on the Aussie."
I wouldn't worry about LNG. The Aussie volumes will still get shipped. We're along way above cash cost with Brent oil at $64. A lot of this gas is take or pay contracts. The remainder just won't go to China. Thus spot prices will likely fall even further as displaced supply floods markets. But even then it will take a long time before there are any shut-ins.
As well, more local gas would be a growth positive at the margin as local prices also corrected further, dragging down east coast power costs.
Students or tourists are more prickly but it's not so easy to influence those individual decisions directly so I can't see much impact there. either. The massive negative global coverage of bushfires look a bigger risk on that front.
In short, the argument doesn't stack up.
But I still see the AUD falling towards 65 US cents this year anyway as the global growth rebound disappoints, China keeps slowing, the iron ore correction takes another big leg down with other bulks, and the RBA is forced to try again to revive dead domestic demand.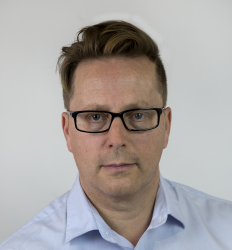 Latest posts by David Llewellyn-Smith
(see all)