Australia's tourism industry is Australia's fifth biggest export, according to the Department of Foreign Affairs and Trade: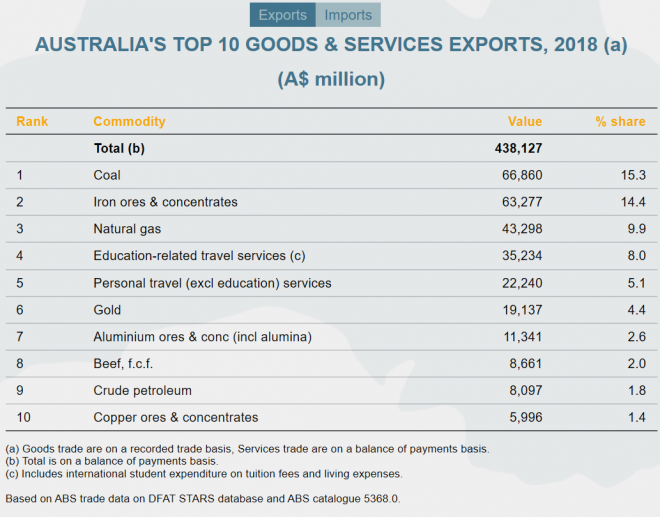 Export revenues have also roughly doubled since 2013: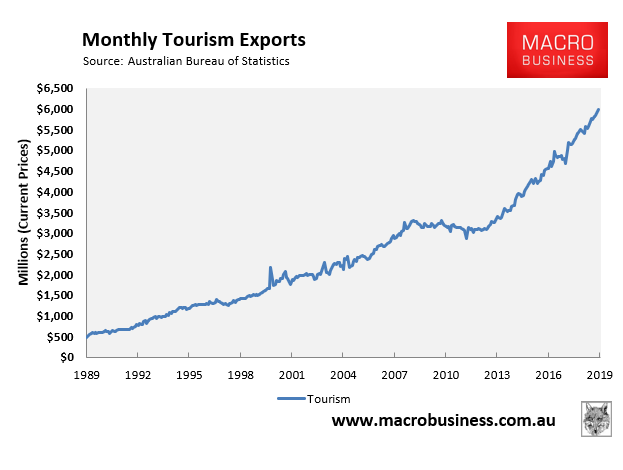 However, there are widespread concerns that the bushfire crisis will stop international tourists from visiting Australia, smashing the industry alongside export revenue.
Overnight, the US Department of State urged American tourists not to visit those parts of Australia affected by bushfires until the risk of fire has passed, noting that the fires might continue until April. US tourists are also being advised that smoke is causing poor air quality in areas not directly impacted by the fires.
Around 800,000 US tourists visit Australia each year, ranking behind China and New Zealand as Australia's biggest source of tourists.
With Australia's bushfires garnering a huge amount of global media attention, we risk a widespread global boycott of Australia by foreign tourists.
When added to lower tourism flows by domestic travellers, the economic impact could be profound. And this comes at a time when the private sector is already in recession: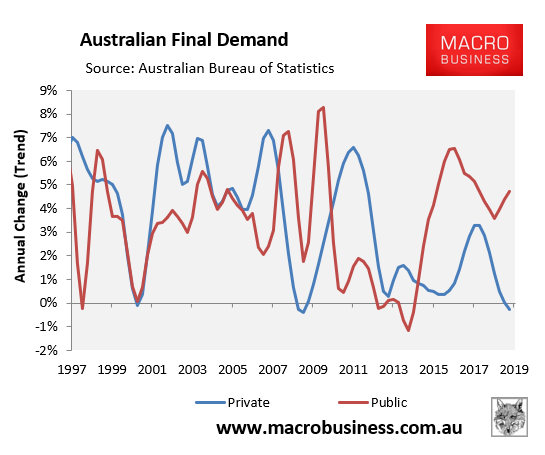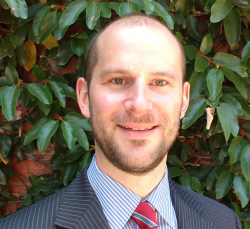 Latest posts by Leith van Onselen
(see all)