Via the AFR today:
Economists at QIC, Laminar Capital and Bank of America Merrill Lynch argue that since November better than expected jobs numbers, retail trade figures, house prices and approvals, and more optimistic trade and sharemarket news will see the Reserve Bank hold fire, despite the temporary hit to the economy from bushfires.

…Former RBA director Jillian Broadbent said interest rate cuts were becoming more difficult to accept and that if the central bank decided to stay put she would keep faith with the board's decision.

…Former Woolworths chief executive Roger Corbett, who was a director on the Reserve Bank for a decade, said he didn't think it was appropriate to comment on whether the bank should or should not cut, but he was adamant the RBA shouldn't be doing its job alone.
OK, so I'll see your one off better employment report with the rising trend in unemployment and falling job ads, your Black Friday retail bounce with a Bad Santa, your house prices with the huge building crash, your trade surplus with the budget surplus, the sharemarket with the deleveraging pulse, and the bushfire fiscal support with a lingering blow to tourism and students.
Then I'll raise you with chronically poor growth, chronically weak wages, chronically weak inflation, and the rising currency that will make all three worse.
The RBA should obviously cut as soon as possible. Preferably by 75bps. Then APRA should immediately tighten the mortgage buffer for banks by the same 75bps.
An alternative way to look at it is for the RBA to not cut at all but launch a huge QE package immediately.
Whether the RBA actually moves or not in February will hang on the employment report on Thursday.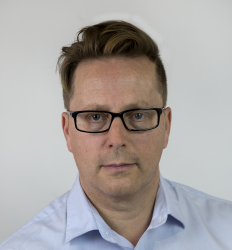 Latest posts by David Llewellyn-Smith
(see all)