With Sydney's water storages plummeting at an unprecedented rate, hitting just 43.0%: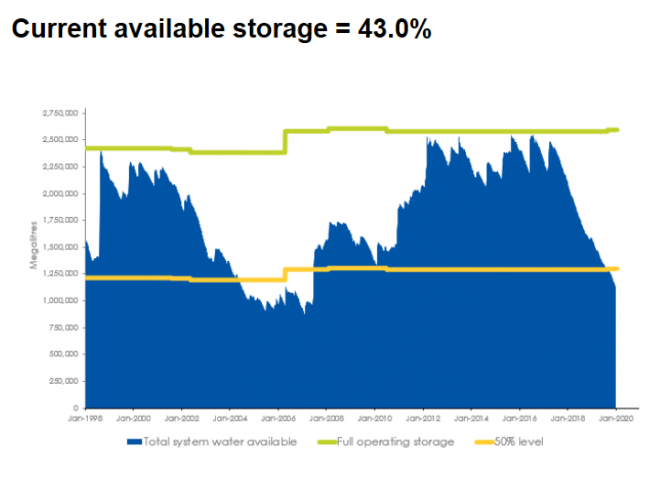 Another plummeting water storage article has appeared in The SMH:
Since the drought started to bite around the Sydney region about 33 months ago, 281 billion litres have flowed into Sydney's biggest dam at Warragamba. The tally is less than half the previous lowest level for a similar period during 1939-41 at 628 billion litres, WaterNSW figures show.

The Upper Nepean catchment, which accounts for most of the rest of Sydney's storage, counted inflows of 109 billion litres compared with 178 billion litres during that comparable 1939-41 stint…

Greater Sydney's water use for the financial year to the end of last June was about 568 billion litres, down from 600 billion a year earlier, Sydney Water said.

That total compared with 640 billion litres used in the 2002-03 year, showing water consumption has dropped even as the city's population has grown by about a quarter since then.

During 2019, Sydney's average water use was 1.585 billion litres a day, slightly lower than the 1.588 billion litres used a year earlier and well below the 1.744 billion litres usage in 2017…

"The community has responded well to restrictions, which, coupled with a public awareness campaign has resulted in an average 10.2 per cent reduction in water consumption," the spokeswoman said.

"However, there is no room for complacency. If everyone makes a few small changes to how they use water, we'll collectively make a big difference."
Sydney's population has grown by around 1.3 million people (36%) since the Sydney Olympics, and it is projected to grow by another 4.5 million people over the next 48 years – all due to mass immigration: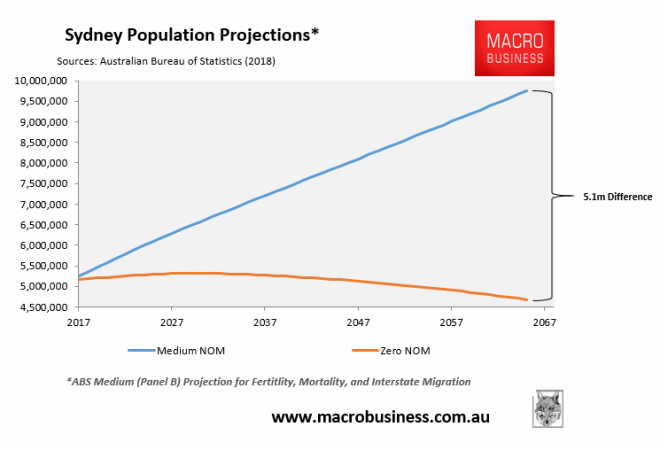 Perhaps Premier Gladys Berejiklian should give Scott Morrison a call and tell him to turn off the people tap. That's the best water-saving solution.
When we're running short of one of life's essentials, importing 1500-plus more people into Sydney each week who need this precious resource is plain idiocy.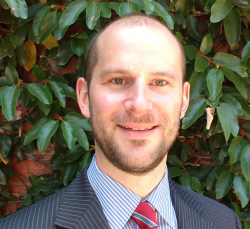 Latest posts by Leith van Onselen
(see all)