As if the collapse in Sydney water storages wasn't enough: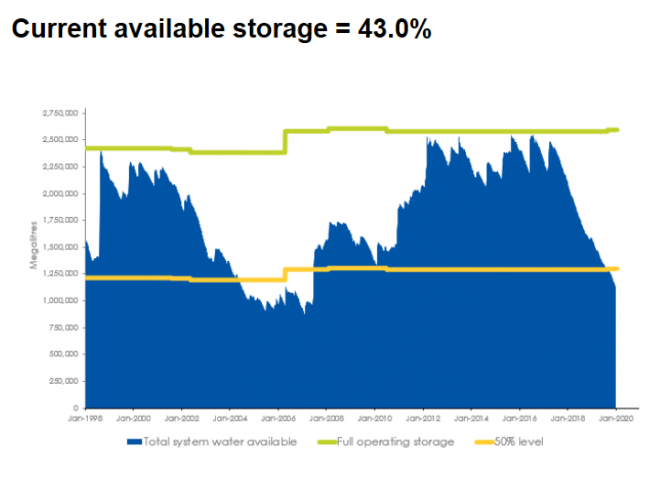 Now the city's water supply faces the possibility of contamination from bushfire ash and debris from the fire.
Water NSW has estimated that more than 300,000 hectares of bushland in the Warragamba Dam's catchment area has been burnt, and there are fears that the dam's treatment plant will not be able to cope with the inflow of sediment. Meanwhile, Kangaroo Island's main water treatment facility remains out of commission after being damaged by the bushfire. From The Australian:
Water NSW has already installed­ silt curtains and floating barriers to lessen the inflow of ash into Warragamba Dam and reduce the pressure on its treatment plant, which isn't designed to cope with the amount of sediments that could flow in…

While water authorities in NSW and South Australia ­scramble to protect supply in the aftermath of the bushfires, Stuart Khan, professor of civil and envir­onmental engineering at the ­University of NSW, said residents could soon experience deteriorating water quality…

"Untreated water is prone to bacteria from dead animals … and I'd expect this to be a growing problem with more bushfire ­seasons like this.''

Professor Khan said that, in the short term, rainfall events over catchments that flowed into smaller and shorter dams could slow down water treatment processes and lead to water discolouration…

Professor Khan said if treatment plants across states slowed to treat a higher concentration of sediment, less water availability could cause authorities to increase water restrictions.
Let's hope a large rain event does not occur before Water NSW has installed all the necessary protective measures.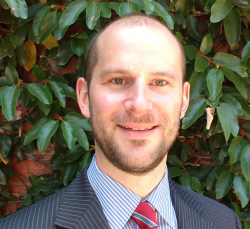 Latest posts by Leith van Onselen
(see all)