With Sydney's water storages in free fall at 42.6%, and plummeting at a rate that far exceeds the Millennium Drought: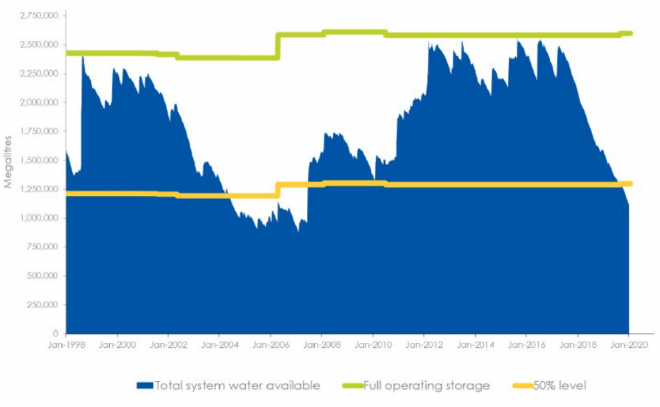 And Greater Sydney's population ballooning by around 1,700 people a week on the back of never-ending mass immigration: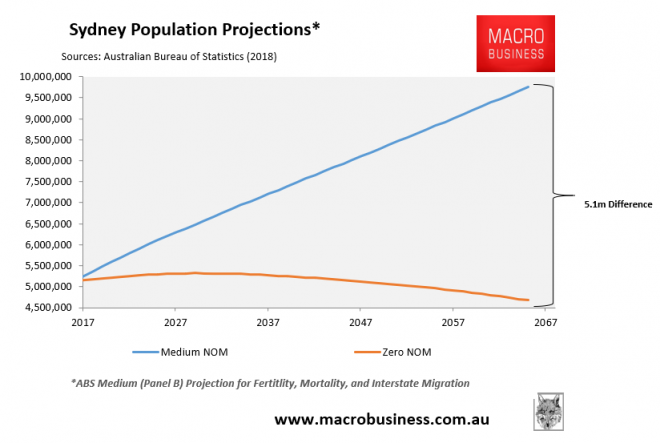 A plan has been hatched to divert scarce water resources from Sydney's main Warragamba Dam to the city's Southern dams in order to supply Sydney's ballooning south-western suburbs (see below Nine News video).
Independent MP, Justin Field, has rightfully claimed that this plan is merely shifting around an already scarce resource:
"They don't have enough water in the Southern Dams for the McArthur region [population] expansion and they want to tap into Warragamba. That's going to leave the rest of the city exposed to even more crippling water storages in the future".
Meanwhile, the NSW Water Minister's plan is to hope that Sydney receives enough rainfall to replenish its shrinking water storages:
"We need to be able to move water around the network to where we need it. We are in this together and we will get through this together".
Whereas the Labor Opposition believes a pipeline should be built to supply Western Sydney residents with desalinated water.
As usual, nobody has raised the most obvious solution: slashing immigration to stop Sydney's population – and the number of water users – from expanding so rapidly.
Running a mass immigration program at the same time as rainfall is projected to decline and evapotranspiration rates are projected to rise is a recipe for disaster, and represents rank public policy malfeasance.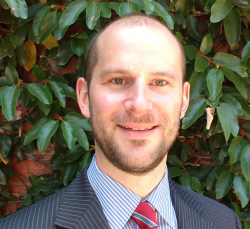 Latest posts by Unconventional Economist
(see all)