With Sydney's water storages plummeting at an unprecedented rate: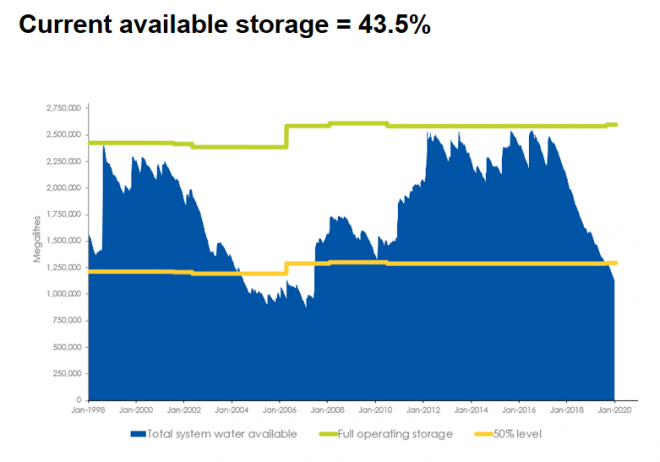 The Berejiklian Government this week announced that it would fast-track an expansion of Sydney's desalination plant, doubling its size in order to provide more than 30% of Sydney's drinking water.
Predictably, this expansion is set to drive up household water bills:
Water experts are warning an expansion of Sydney's $2.3 billion desalination plant is likely to take up to two years to complete and lead to higher bills for households…

Water Minister Melinda Pavey, who has said it is important to minimise customer bills, said on Thursday that an increase in bills "has to be a consideration".

"If you're building infrastructure, it does have an impact on bills," she told ABC Radio.

Stuart Khan, a water expert at the University of NSW, agreed consumers would inevitably face higher bills to cover the cost of the expansion and ongoing operation of the plant…

"We have already laid the ground work for it. The expansion of the desalination plant is the only realistic option at this point," he said…

Labor leader Jodi McKay also criticised the delay in the preparation of a business case for the expansion.

"NSW is running out of water; we don't have time to waste," she said.
As usual, the article ignores the fact that mass immigration is behind the surge in water demand at the same time as natural supplies have dwindled.
Sydney's population has grown by around 1.3 million people (36%) since the Sydney Olympics, and it is projected to grow by another 4.5 million people over the next 48 years – all due to mass immigration: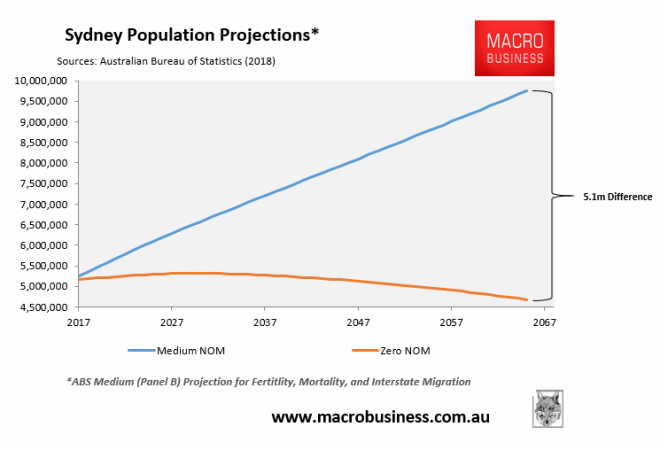 This population explosion will necessarily require a battery of desalination plants to be built along Sydney's coast. And given desalinated water is around four times as expensive as traditional dam water: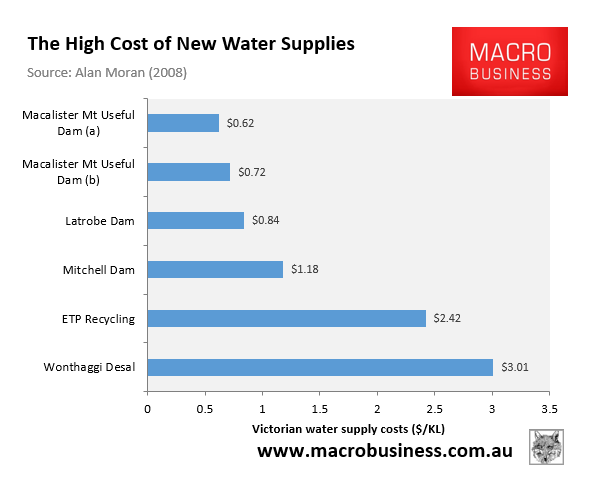 This necessarily means household water bills will rise dramatically, which will adversely impact lower income households in particular.
In fact, modelling by Infrastructure Australia in 2017 projected that household water bills would more than quadruple in real terms because of population growth and climate change, rising from $1,226 in 2017 to $6,000 in 2067. The report also warned that "the impact of these changes on household affordability could be substantial… and could lead to significant hardship":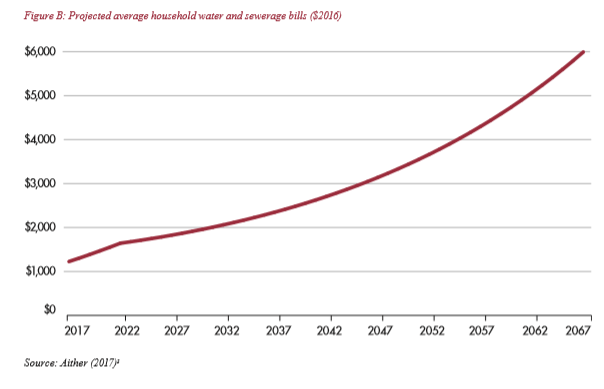 Here is another example of how running a mass immigration 'Big Australia' policy wrecks living standards of the working class.
Australia's mass immigration policy is now a key threat to Australia's water security.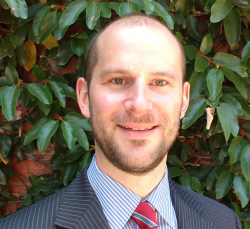 Latest posts by Leith van Onselen
(see all)