This week's new car sales figures for 2019 from the Federal Chamber of Automotive Industries (FCAI) reported a disastrous 7.8% annual decline in sales compared to the 2018 calendar year, with annual sales also 11.5% lower than their March 2018 peak: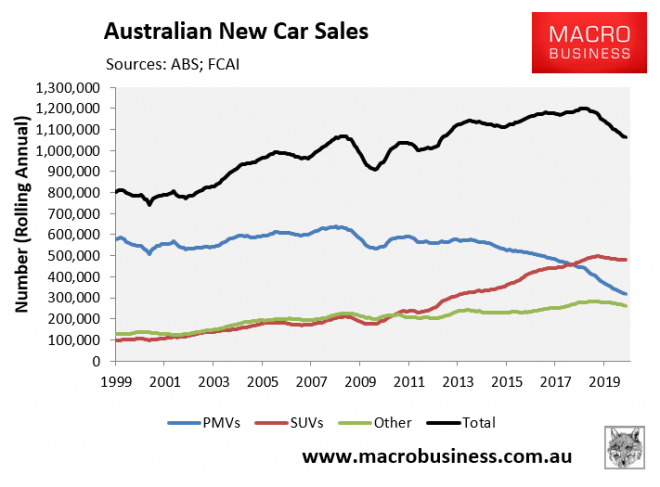 In fact, the last time annual new car sales were at this level was June 2012.
However, while overall sales have collapsed, sales of sports utility vehicles (SUVs) have largely bucked the trend, with annual sales falling only 2.7% in 2019.
It's fair to say that the shift away from passenger motor vehicles (PMVs) to SUVs has been massive.
In the decade to December 2019, PMV sales fell by 41%, whereas sales of SUVs surged by 156%.
Moreover, a decade ago PMV sales outnumbered SUV sales by around 3-to-1, whereas today SUV sales are running 50% above PMVs.
This shift towards SUVs also helps to explain the closure of Australia's automotive assembly industry, which was caught producing PMVs at a time when consumer tastes were changing.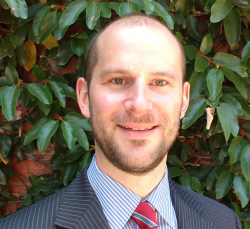 Latest posts by Leith van Onselen
(see all)