In October 2017, Labor's pro-immigration extremist, Dr Andrew Leigh, penned a ridiculous article claiming that the mass immigration 'Big Australia' policy has not driven-up house prices:
An OECD survey of the relevant studies concludes that migrants have a minimal impact on housing prices. Seven out of 10 new migrants to Australia either live with friends or rent – and the increase in rental prices has been much more modest than the rise in purchase prices.

As they settle down, some migrants buy, but they tend to purchase smaller dwellings (such as apartments or townhouses). Even migrants who have been in Australia for a decade have a lower home ownership rate than the Australian-born population.

For much of the past decade, Australian housing construction has lagged demand by 50,000 to 100,000 dwellings per year. But migration is not the only driver of that new demand. We are living longer and having more children than in the late 1990s, which adds to housing demand…

It is hardly fair to blame migrants for Australia's collective failure to build the homes the market needs.
Now, university academics have released research showing that mass immigration is unambiguously lifting Australian house prices, thus making housing less affordable for the resident population:
In cities where the new migrant population grew by 1 per cent each year, house prices likewise rose by 0.9 per cent, according to the study titled The Impact of Immigration on Housing Prices in Australia by senior lecturer at Monash Business School Daniel Melser, and, RMIT University student Morteza Moallemi.

"House prices would have been around 1.4 per cent lower per annum, and units 0.8 per cent lower, if there had been no immigration [from 2006 to 2016]," they wrote, in the soon-to-be-published study…

"Interestingly, the effect of immigrants on different property types is different – there is a bigger impact on houses than units or apartments," Mr Melser said.

Specific migrant groups also had a bigger impact on house prices than others, given they were more likely to buy a home, Mr Melser said

"Chinese and Indian immigrants have high rates of home ownership," he said…
This study supports similar findings from the Productivity Commission:
High rates of immigration put upward pressure on land and housing prices in Australia's largest cities. Upward pressures are exacerbated by the persistent failure of successive state, territory and local governments to implement sound urban planning and zoning policies…
The Grattan Institute's housing reform blueprint also explicitly stated that "high rates of immigration" are a contributing factor to Australia's rapid house price growth and reduced housing affordability:
Strong population growth, both from natural increase and overseas migration, has increased demand for housing and contributed to the increase in dwelling prices, particularly in our major cities…

Immigration has been the major driver of population growth since the mid-2000s… Immigrants are more likely to move to Australia's major cities than existing residents…
Of course, the impact of immigration on house prices and affordability would be much worse in Sydney and Melbourne given they alone take in around two-thirds of Australia's migrants, most of whom are from China and India: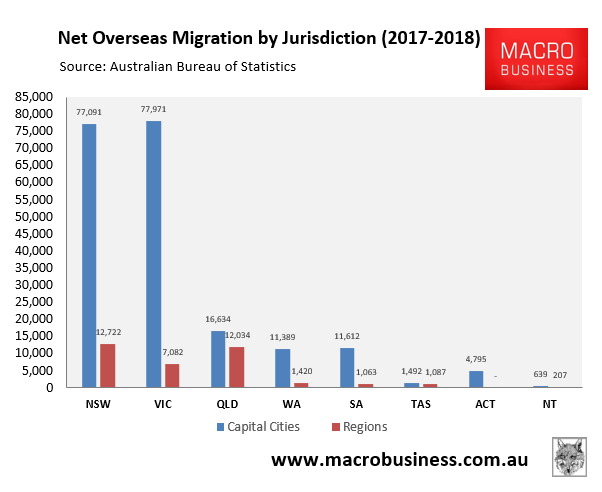 This helps to explain why dwelling values in Sydney and Melbourne have grown so much faster than the rest of Australia: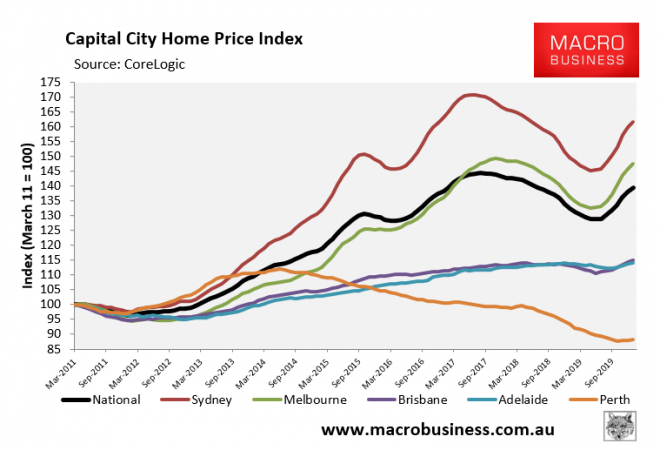 In short, the mass immigration policy is robbing young Australians of a housing future.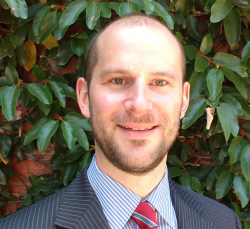 Latest posts by Unconventional Economist
(see all)