The Sunday Herald-Sun published an extraordinary propaganda article spruiking the State Government's 90 kilometre suburban rail loop, which it labelled a "game changer":
Melbourne's new suburban rail loop will operate up to 40m underground and could run driverless trains…

A gun team of 150 experts from Australia and overseas has been assembled to get the $50 billion rail line — the biggest public transport project in Australia's history — built.

Program director Dan Williams said the 90km loop wouldn't only make travel easier but open up the suburbs for jobs and retail development.

"This is a mega project,'' Mr Williams said.

"For the city it's a game-changer.

"The size and scale of this project is immense.

"It's bigger than just a rail project — this is around land use, this is around connecting people with places and this is about development of precincts"…

More than 20,000 workers will eventually join the Suburban Rail Loop team…

Strategic adviser David Radcliffe, the project's first recruit, said… "This project is right up there on the world scale… If we don't do this then Melbourne will slowly choke"…

"The Suburban Rail Loop will change the way our city moves forever,'' Transport Infrastructure Minister Jacinta Allan said.
The suburban rail loop is a classic example of everything that is wrong with infrastructure provision in this country.
This project was designed purely to give the Labor Government a shock-and-awe 'announceable' in the run-up to the State Election, was aimed at appeasing voters' concerns about excessive population growth, as well as giving the appearance that the Government has the situation under control.
It was never subjected for assessment by Infrastructure Australia or Infrastructure Victoria. There was no business case conducted before its announcement. And Victoria's transport department wasn't even told about the plan for fear that it would attempt to block the project from within government.
Now generations of Victorians will be required to foot the bill of a massive vanity project whose costs and benefits are unknown, and which could very likely turn into another infrastructure white elephant.
With the history of cost overruns across major infrastructure projects, there is little chance this project could be built for intitially purported $50 billion (in today's value). The proposed project would contain 90 kilometres of track, mostly tunnelled, as well as several underground stations and interchanges. Many properties will also need to be compulsorily acquired by the Government.
Given the 9 kilometre Metro Rail tunnel was budgeted to cost $10.9 billion, and there have already been cost blow-outs, it is more likely the suburban rail loop project – which is 10-times the length – would cost closer to $100 billion. In any event, the necessary scoping work should have been completed before the project was committed to.
Little wonder then that a wide variety of transport experts have slammed the suburban rail loop, including: the Grattan Institute; Professor John Stanley – one of the authors of Plan Melbourne; Dr Crystal Legacy – Senior Lecturer in Urban Planning at the University of Melbourne; and Des Grogan – civil and traffic engineer.
A coalition of transport groups, councils and planning academics also claimed that the money would be far better spent on the Metro 2 tunnel connecting Melbourne's North and Western suburbs.
When added to the wasteful Westgate Tunnel, which was approved after receiving an unsolicited bid from Transurban, it is clear the Victorian Government does not believe in following due process on infrastructure projects.
The end result will be projects that fail to live up to expectations and are riddled with cost overruns, with incumbent residents paying the price through escalating user charges, taxation, and reduced amenity as they are crushed under the endless immigration deluge.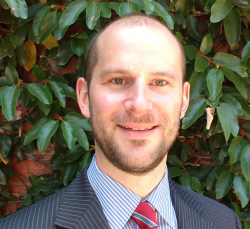 Latest posts by Leith van Onselen
(see all)